Are You A Candidate?
Those who wish to improve the appearance of uneven bumps on the abdomen (a pot belly), hips (love handles), outer thighs (saddlebags), inner thighs, upper arms (batwings), bra line, front of the armpit fold, under the neck or below the buttocks (banana roll).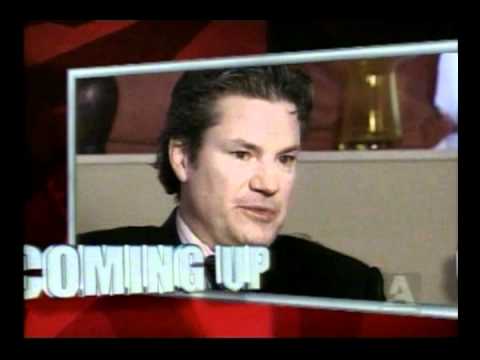 Liposuction with Toronto Cosmetic Surgeon on StarDaily | SpaMedicaTV
Overview
Usually the most successful form of treatment would be a minimally-invasive, energy-assisted, modern liposuction technique. Most of these modern, energy-assisted lipo-contouring procedures are performed under local anaesthesia with a fraction of the pain, discomfort and bruising that would formerly have been required from a more traumatic, primitive, non-energy-assisted liposuction technique.
Summary
In expert hands, laser-assisted liposuction (Smartlipo™), radiofrequency-assisted liposuction (BodyTite) or ultrasound-assisted liposuction (VASER® lipo) can greatly improve the experience and outcome of unwanted localized fat contour patients. Most patients, unfortunately, will shy away from a liposuction procedure because they perceive it to be painful, result in bruising and loss of skin elasticity, with indentations and irregularity, when this is usually not the case if more advanced, energy-assisted liposuction techniques are applied.
In a Smartlipo™ procedure, a small laser fibre is inserted into fat that has been anaesthetized with local anaesthesia. The small laser fibre gently heats the fat, liquefying it and coagulating it and closing off small blood vessels. These two actions will minimize the swelling, pain and bruising that can occur when the liquefied fat is then gently removed with a very small microcannula.
In radiofrequency-assisted liposuction, or BodyTite™, electrical current rather than a laser fibre is used to coagulate and liquefy the fat and coagulate the blood vessels. The liquefied fat is then aspirated gently, again with a microcannula.
In some instances, ultrasonic energy (also called VASER lipo), is used to coagulate and liquefy fat before it is aspirated. Both Smartlipo™ and BodyTite™ also lead to a heat-based contraction of the soft tissue, following the removal of the fat, which will greatly minimize the risk of irregularity, skin laxity and contour issues that were very common after traditional, more old-fashioned, non-energy-assisted liposuction techniques. The use of VASER® lipo will also facilitate fat cells that are not destroyed and can still be used for fat transplantation techniques.
In addition to the minimally-invasive techniques (Smartlipo™, BodyTite™, VASER® lipo) listed above, Dr. Mulholland also offers a wide array of non-surgical, completely non-invasive focal fat contouring techniques and technologies that he has helped innovate and pioneer. These non-surgical devices may use radiofrequency energy (Thermage®) Venus Freeze, VelaShape™, VelaSmooth™, Fractora Firm or Excelis-like technologies to gently heat the fat, thereby decreasing the size of the fat cells and the overlying contour irregularity. Other non-surgical techniques, such as external ultrasound (UltraShape®, VASER® Shape and Liposonix®) can also be deployed to reduce the size of unwanted focal localized fat collections of the abdomen, hips, inner thighs, outer thighs, thighs and arms. Unwanted focal collections of fat of the neck are also amenable to many of these techniques and, again, can be performed minimally-invasively or completely non-invasively.
Dr. Mulholland has trained thousands of physicians in his pioneering and revolutionary body contour techniques, using these energy-assisted devices, such as Smartlipo®, BodyTite™ and VASER® lipo. In seeking a consultation with Dr. Mulholland and his SpaMedica team of service experts, you are gaining the opportunity to secure the advice of a recognized international expert on the high-tech and modern use of body contouring devices to ensure you'll get the best possible body contouring result with the highest degree of safety and efficacy, in the hands of the surgeon most experienced in these techniques.