February 4th, 2021
What Is a Facelift?
A rhytidectomy, more commonly known as facelift surgery, can take various forms depending on the patient's needs and goals, but typically speaking, the goal is to reduce wrinkles and correct saggy skin by re-suspending the fat and soft tissue of the cheeks, lower face, jowls, and jawline. 
This still highly popular surgical technique entails pulling the skin of the cheeks up toward the forehead. Incisions are generally hidden behind the hairline at the temples and inside the mouth, rendering any scarring virtually invisible. The result is a natural-looking restoration of the midface and cheek. 
Additional facelift options include the mini facelift, and the non-surgical liquid facelift or injectable dermal fillers, which can delay the need for facelift surgery by smoothing creases, plumping lips, and filling in hollowed areas less invasively.
What Is the Cost of a Facelift?
Although the cost of a facelift varies depending on your unique goals and needs as established at your pre-op consultation, facelift fees at SpaMedica begin at $14,999. The less intensive mini facelift starts at $9,999, while suture suspension facelifts and thread lifts start at $4,999. Ask us about our special financing options.
What Is a Neck Lift?
Whereas a facelift is meant to address the cheek and chin areas, neck lift surgery typically employs a technique whereby the excess skin under the chin, jawline, and jowls is pulled and tightened. A neck lift is considered an effective way of correcting the common condition known as "turkey neck," characterized by undesirable excess skin draped along the front of the throat. Neck lift Incisions are generally hidden behind or inside the ears and below the chin. During your consultation, we will determine whether you're a candidate for a mini neck lift—a procedure in which excess skin is skillfully repositioned rather than removed. Neck lifts for men are performed to preserve the jawline with special consideration of the Adam's apple in mind.
What Is the Cost of a Neck Lift?
During your pre-op consultation, we will discuss your goals and concerns and the treatment options available to you, and provide a precise quote based on your unique needs. SpaMedica's neck lift procedures begin at $14,999, while the cost of a mini-neck lift or a suture suspension thread lift can start as low as $4,999. Special financing options are available.
Who Is an Ideal Candidate?
Facelift and neck lift surgeries are both well known as highly effective anti-aging procedures. Strong candidates for facelift surgery have skin laxity and drooping in the lower facial area, from the cheeks to the jawline. On the other hand, neck lift surgery candidates have skin draping in the neck area, or "turkey neck," and wish to create a more streamlined and refined neck and chin line without making alterations in the facial area. 
While both procedures offer top-tier rejuvenation, for best results, it's important to cater the technique to the specific area(s) that need to be addressed. There are different surgical and nonsurgical procedures alike available to address specific needs. For instance, if you have wrinkles on the upper face, you may be a better candidate for brow lift surgery or Botox.
Facelift vs Neck Lift Differences
Generally speaking, the key differences between a facelift vs a neck lift are found in the technique. In the case of a facelift, skin is pulled up at the cheeks, in the direction of the forehead. Typically performed to reduce wrinkles and sagging skin, facelift surgery focuses on improving the cheeks, the lower face, the jowls, and the jawline. By contrast, during a neck lift, excess skin is pulled up beneath the chin, the jawline, and the jowls, and is typically performed to correct draping skin on the throat and smooth out any "neck bands" in the skin of the neck. 
When seeking to understand the intricate differences between a facelift vs a neck lift, it's worth noting that patients who wish to undergo one or the other often end up opting to combine them both–once they better understand what will best fulfill their goals. Although both procedures significantly improve saggy skin and weak muscles, it is still integral that you understand the key differences. If you are considering a facelift or a neck lift, it's important to schedule a consultation beforehand to compare and contrast all your options. Facelift and neck lift surgeries both start at $14,999.
Full Facelift vs Midface Lift
If you've determined that a facelift is the way to go, it is also important that you pick the type of facelift best suited to your needs! While a full facelift can elevate the entire face, a midface lift or cheek lift is largely meant to address signs of aging around the cheekbones. Midface lifts elevate the droopy tissue of the cheek, which can then be lifted up and redraped over the cheekbone in order to restore the prominent contours of more youthful cheeks. A midface lift is less invasive and uses minimal incisions. Some patients opt to combine their midface lift with fat grafting to the cheeks to restore lost volume and address early facial aging.
Which Is Right for You?
When evaluating the differences between a facelift vs a neck lift, the only way to know for certain which procedure is best for you is to schedule a consultation. The best course of action to fulfill your goals may be a combination of the two–or a different procedure altogether. A consultation is also the best way to become well-informed about potential risks as well as post-op care and downtime.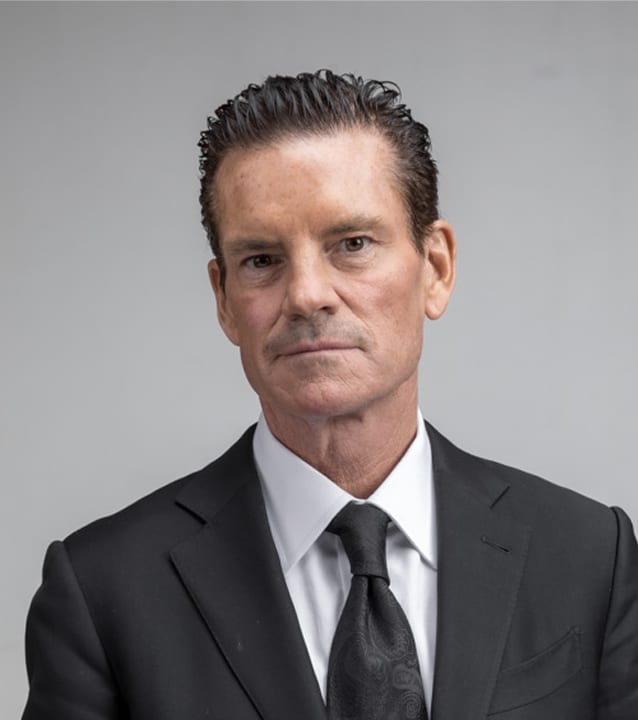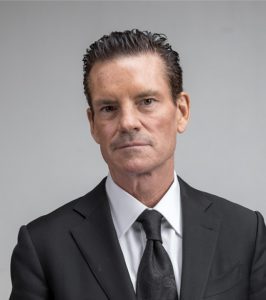 by DR. STEPHEN MULHOLLAND
Dr. Stephen Mulholland has been practicing plastic surgery for over 20 years. He is one of Canada's most renowned and best plastic surgeons in Toronto with his wealth of experience, artistry, and humbleness towards his patients.