February 4th, 2020
The cost of trying to lose extra weight isn't just solely a monetary cost, there is also the often overlooked cost element of time. The time element I am referring to is the cost of wasting this time on wasteful products and ineffective treatments.
The struggle of trying to lose weight is nothing new and the choice of treatments, products and procedures available are numerous. Trying to lose weight can be incredibly frustrating and most people understand this. 25% of the adults in Ontario are classified as being obese by Statistics Canada.
The latest fat fighting equipment, diet pills, surgical options such as liposuction, or the latest diet, promise you amazing fat loss results. The sheer volume of these options and the differing of opinion on whether these products and treatments work can make it all the more confusing.
But do any of these products, treatments or procedures work or live up to any of their promises?
Undoubtedly some of these products will work but the vast majority of these are just empty promises and placebos.
What Makes CoolSculpting Different?
Unlike other fat reduction products and treatments, CoolSculpting lives up to its hype. This ground breaking non surgical fat reduction treatment works by using cold temperatures to permanently disable and destroy the fat cell from the areas of unwanted body fat.
The CoolSculpting Zeltiq applicator is applied to the area of unwanted body fat. The usual zones that are treated include the abdomen, both lower and upper, the hips and flanks. The CoolSculpting device will gently suck the unwanted fat up into its chamber. The temperature within the chamber is then dropped below freezing. This results in lowering the temperature in the fat cell to the point where the fat cell is disabled. The fat cells then undergo a permanent death cycle as a response to the cold exposure. This process of freezing fat cells and fat cell death is called Cryolipolysis.
Up to 22% of the fat cells exposed to the "fat freezing" will result in a permanent death of the fat cell, fat reduction and body contouring improvement. In general, 12 weeks after one treatment will result in a noticeable difference in body contouring and fat reduction. Some CoolSculpting Toronto patients have reported seeing amazing results within this timeframe. Most CoolSculpting Toronto patients often sign up for another treatment or two of freezing fat cells due to its success.
Why CoolSculpting?
CoolSculpting, unlike lots of other fat reduction treatment options, is quick and the side effects are minimal. CoolSculpting Zeltiq is quite comfortable and does not require any anesthesia. The treatment normally takes an hour to perform, allowing patients to fit the treatment into their busy schedules. The cooling suction chamber is left intact during this period of time. This allows most patients to conduct other work on their laptop, smartphone or tablet during the procedure. This further reduces the impact of the treatment to your schedule and daily activities.
CoolSculpting side effects include some swelling after the procedure as well as some tingling. A small minority of patients may experience some prolonged numbness in the region and even some painful nerve sensations. There is, however, no restriction on activities after. Patients can return to their normal daily activities and even participate in high-impact aerobic activities after the CoolSculpting procedure.
Does CoolSculpting work?
This is where CoolSculpting sets itself apart from other non-surgical liposuction treatments and other fat loss products and treatments. Most CoolSculpting Zeltiq Toronto patients can expect two to three centimeters of fat reduction after a single CoolSculpting treatment. Many patients do return for a second treatment, 6 to 12 weeks later. Some even seek a further third treatment cycle, three months after that. Usually, you have to wait at least 6-12 weeks to start seeing the results. However, outcomes of two to three-centimeters of fat reduction are common. The results can take 6-12 weeks as it takes time for your body to naturally dispose of the dead fat cells.
CoolSculpting Before and After Photo Results
See the amazing CoolSculpting Before and After Results below and judge for yourself.
So how much does CoolSculpting cost in Toronto?
For the results that CoolSculpting produces, you may presume that it is an expensive treatment for getting rid of unwanted fat. However, for the fat loss results you receive, the quickness of the results, time saved and little to zero recovery time, it is a bargain. Think of the money that you have wasted on fad diets, pills, treatments and miracle fat loss equipment for little or no results over the years. These costs over the years all adds up. CoolSculpting may in fact be much cheaper than the cost of these wasted treatments and procedures to lose weight. With little to no recovery time, you don't need to take any days off work which will allow you to keep earning and save your vacation days.
In general, SpaMedica's CoolSculpting cost starts from $2,000 per zone and is inclusive of multiple technologies combined together and the series of treatments every four to six weeks.
The cost is also dependent on your ultimate goals. You may desire to have more than one area to target and you may want multiple treatments to the area. This is why you should schedule a free consultation with a CoolSculpting Toronto experts like Dr Mulholland and his team to personalize your treatment plan. They will be able to answer any question and tailor your treatment to meet your goals and budget.
Here is a further breakdown of the cost of CoolSculpting Toronto
CoolMax (largest applicator) – Starts from $1,299 per application
It is the most expensive option of the applicators available but it covers larger areas. Please note that you may need to pair this treatment with smaller applicators to achieve your desired results.
Small Applicators – Starts from $750 per application
It is probable that you will be using the small applicators for your CoolSculpting Toronto treatment. It comes in three options
CoolCore: This is very effective in treating excess fat in the problem area of the abdomen. With its curved design, it easily treats the contours of the body.
CoolCurve+: This applicator is perfect for treating love handles or flanks area.
CoolFit: This applicator is mainly applied to treat the back of the arms, inner thighs and stomach.
CoolSmooth Applicator- Starts from $999 per application
This is particularly effective in treating fat and cellulite on the thighs. It is used to treat non-pinchable excess fat.
How do I schedule a Free CoolSculpting Toronto non-surgical liposuction fat reduction consultation?
If you are interested in a free CoolSculpting Toronto consultation, simply call 877-712-8367 or complete the online consultation request form . A SpaMedica representative will contact you promptly to schedule your free consultation once the form has been received.
Why choose SpaMedica and Dr. Mulholland for my nonsurgical liposuction CoolSculpting treatment?
SpaMedica and Dr. Mulholland have been pioneers in developing non-surgical body contouring technologies such as CoolSculpting. Dr. Mulholland is one of the most experienced and trusted doctors practicing CoolSculpting procedures in Canada and Toronto.
At SpaMedica, you will be receiving the best possible combination of nonsurgical focal body contouring fat reduction technologies to ensure the highest possible reduction of focal fat.
To summarize, CoolSculpting not only produces effective fat reducing results it can also save you money and time. It saves you from wasting your hard earned dollars on fad diets, pills, treatments and unproven fat loss equipment products and keeps you earning money from not taking time off work. It saves you time from the quickness of the results and shortness of the treatment. Time is also saved from not wasting your efforts on fad diets, pills, treatments and unproven fat loss equipment products.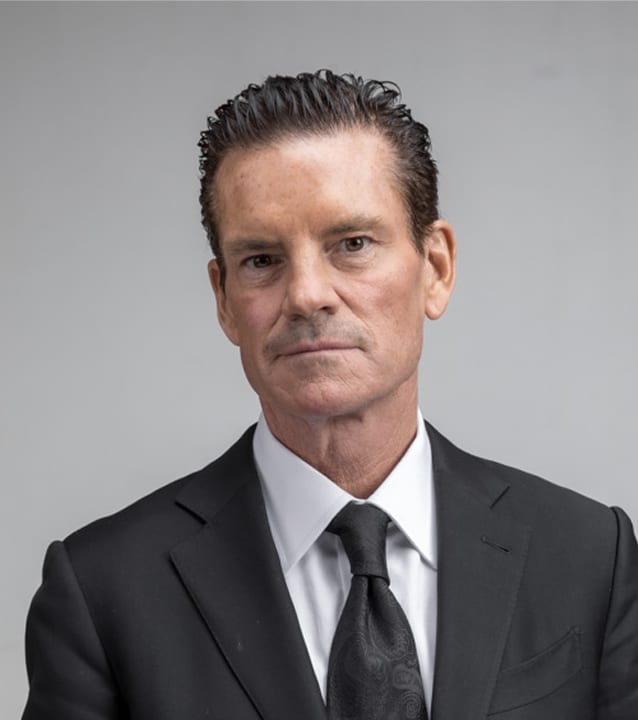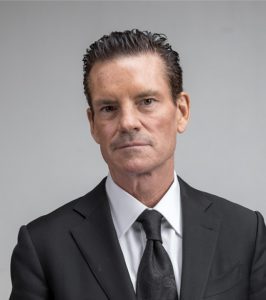 by DR. STEPHEN MULHOLLAND
Dr. Stephen Mulholland has been practicing plastic surgery for over 20 years. He is one of Canada's most renowned and best plastic surgeons in Toronto with his wealth of experience, artistry, and humbleness towards his patients.