Introduction
The tiny SmartLipo™ laser fiber is used to heat and liquefy the fat tissue and seal the small blood vessels. This liquefied fat can be removed gently with less trauma, swelling, and bruising.
Dr. Mulholland's advanced SmartLipo™ laser lipolysis facilitates optimal soft tissue contour and shape.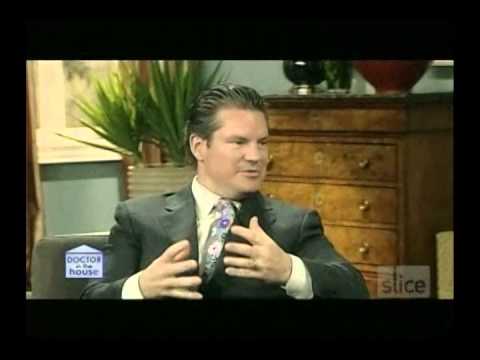 Listen to our Podcast on Surgical vs Non Surgical Liposuction
SmartLipo Before and After
Procedure & Frequently Asked Questions
What is SmartLipo?
SmartLipo is a term used to describe laser-assisted liposuction. This procedure is performed using a very small, 1 mm laser fibre that emits gentle laser energy that heats, liquefies and coagulates the fat. In addition, blood vessels are also sealed, allowing for easy extraction with less pain, swelling and bruising than traditional, old-fashioned tumescent liposuction.
Figure 1. SmartLipo laser-assisted energy device
The device is used to heat under the skin, as well as liquefy and coagulate the fat. Heating of the skin will provide 17% area skin contraction with increased collagen, elastin, and skin tightening. This provides much more assurance to the overall body, shape, and contour than old-fashioned liposuction, where rather primitive and traumatic extraction was performed of the fat, with no reciprocal contraction of the soft tissue, leading to laxity.
Figure 2. The tiny laser fiber is used to heat and liquefy the fat tissue and seal the small blood vessels. This liquefied fat can be removed gently with less trauma, swelling and bruising.
Dr. Mulholland's advanced SmartLipo laser lipolysis facilitates optimal soft tissue contour and shape. This procedure has been a tremendous adjunct to modern liposuction body contouring and is deployed in virtually all of Dr. Mulholland's body contouring and shaping cases.
How is SmartLipo performed?
This procedure is usually performed either under local anesthesia with oral sedation or local anesthesia with IV (as known as general) sedation. Local anesthesia is inserted into the area of unwanted fat. The fat then becomes totally anesthetic, allowing the energy-assisted device to be inserted into the fat and begin the laser heating and coagulation. The SmartLipo fiber also heats under the skin; stimulating 17% area skin tightening.
Once laser coagulation has been completed, this liquefied, coagulated fat is immediately aspirated with a gentle, small, blunt-nose tipped microcannula.
Figure 3. The SmartLipo laser fiber is used to heat under the skin and provide skin contraction and tightening for improved soft tissue contour.
Who is a candidate for SmartLipo?
The best candidates are those individuals who have unwanted depositions of fat that detract from their ideal shape and contour and have tried their best at diet and exercise to modify their shape and figure. Good candidates should be medically well and have realistic expectations.
What kind of anesthetic is used during SmartLipo?
This procedure is most often performed under tumescent local anesthesia. Tumescent local anesthesia is an extremely dilute local anesthetic that is inserted gently into the fat, distending the fat and providing loss of sensation during the procedure. The tumescent anesthesia also distends and expands the fat cells, exposing them to the laser energy of SmartLipo.
Is the SmartLipo procedure painful?
Modern SmartLipo laser-assisted liposuction, pre-coagulates and liquefies the fat, turning it into a sort of "mango milkshake" and this is very easy to aspirate. This makes it a very gentle procedure. This procedure has been shown in peer-reviewed medical studies to be less painful and have less discomfort, bruising and swelling than old-fashioned liposuction techniques where energy is not used. This means much less pain, only mild bruising, and a much quicker return to work and activities.
Figure 4A. The SmartLipo laser energy seals small blood vessels, reducing bruising and allowing gentle removal of the liquefied fat.
Figure 4B. The liquid fat has been removed and is smooth and virtually free of any fat.
How long does the SmartLipo procedure take?
Depending on the amount of fat in the localized areas be contoured, the procedure often takes approximately 30 to 45 minutes per area. Often multiple areas are performed in the same procedure.
How long is the recovery following SmartLipo?
SmartLipo generally has a very rapid recovery. It common for individuals to undergo multiple-areas and return to very light, sedentary, work activities the next day. Additionally, it is recommended the patient wears a post-liposuction garment for 22 hours a day for three weeks following the procedure. After three weeks, the liposuction garments are worn for support during the day and left off in the evening and overnight. Patients can return to low-impact activities (like walking or the elliptical) within a week or two of the procedure. Return to high-impact activities (like jogging, weight training, and hot yoga) should wait until the fourth to sixth weeks.
What will I look like after SmartLipo?
There will be some swelling (contained by your compression garment) immediately following the procedure. There is generally very little bruising and avoiding aspirin up to three weeks prior to the procedure can minimize the risk of bruising.
What kind of results can I expect after SmartLipo?
Modern liposuction usually results in splendid results. Dr. Mulholland has a well-earned, excellent reputation for his utilization of SmartLipo. The primary motivation of Dr. Mulholland's patients should not be on weight but rather on the improvement in their body shape and silhouette.
Figure 5. SmartLipo to the abdomen showing excellent contour improvement and skin contraction.
What are the patients saying about SmartLipo?
Dr. Mulholland has appeared on TV and in newspaper and magazine articles discussing the effectiveness of SmartLipo. Most of his patients are very pleased with the results. They understand that no diet or exercise routine will, in a localized fashion, reduce the unwanted pockets of fat, such as the on the tummy, along the bra line, across love handles, bat wings or outer and inner thigh. Dr. Mulholland's ensures the best possible soft tissue contraction after the removal of the fat and therefore the best possible probability of achieving a tight, soft, shapely silhouette after their procedure.
How long will the results last after SmartLipo?
You can expect the results to last the rest of your life; the removed fat will never return. However, it is important to maintain your weight within five to ten pounds to protect your permanent contouring improvements.
Is there any maintenance required after SmartLipo?
Following your SmartLipo, the SpaMedica team will use bulk heating radiofrequency devices, such as Venus Freeze, Exilis®, Forma™, Accent®, or Thermage® to maintain the greatest skin tightness. Once this post-operative series has been completed, SpaMedica recommends a treatment approximately every three months to maintain the achieved skin elasticity.
How much will SmartLipo cost?
The price depends on a few different factors: the size of the area, the amount of fat, and the number of areas to be treated. As a guideline, SmartLipo will start from  $6,999.00 for the first zone with discounting for subsequent zones. From $9,999.00, SpaMedica patients can generally have three to four zones treated – resulting in total body contouring.
Why choose SpaMedica and Dr. Mulholland for my SmartLipo procedure?
Dr. Mulholland helped develop the SmartLipo procedure and has taught hundreds of physicians from around the world. He has more energy-assisted liposuction devices than any other physician in Canada and is sought out by patients worldwide for lipocontouring procedures. In choosing Dr. Mulholland, you're getting one of the foremost experts in the world in advanced modern liposuction using energy-assisted devices. In addition, Dr. Mulholland and SpaMedica combine postoperative skin tightening to the lipocontouring; ensuring the best possible contour.