Summary
Treatment options for Eyebrow and Eyelash loss include artificial camouflage make-up application for the eyebrows or artificial eyelashes.
Anesthesia
Local anesthesia
Length of Procedure
2-4 hours
Where
SpaMedica Clinic, Toronto, ON
Who
Doctor or registered nurse
Eyebrow and Eyelashes Hair Transplant offers a very predictable and permanent solution to loss of eyebrow and eyelash hair.
Listen to our Podcast on Facial Hair Transplants
Introduction
Eyebrow and eyelash hair transplantation patients have selected SpaMedica as their eyebrow and eyelash hair transplant centre of choice, as Dr. Mulholland is a leader and pioneer in hair transplantation surgery and has pioneered the use of non-linear scarrings follicular unit extraction techniques such as the NeoGraft, Artas, as well as manual FUE techniques to harvest potential eyebrow and eyelash hairs without noticeable scars.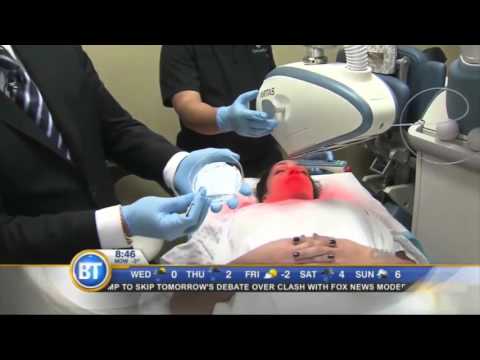 Good Toronto eyebrow and eyelash hair transplantation candidates are those individuals that have suffered permanent eyebrow and/or eyelash hair loss, have tried other camouflage techniques and have searched for FUE hair transplantation procedures that do not result in a linear scarring and lead to a good long-term result.
There are many causes for the loss of eyebrow and eyelash hair.  Underlying causes can be medical such as hypothyroidism or other disease processes that need to be treated.  However, the most common cause is not immunologic, nutritional or disease based, but rather patient induced trauma.
Repeated plucking of the eyebrows over time can lead to the inability of the hair follicles to produce a hair shaft and thinning or loss, partial or complete loss of their eyebrow hair.
Similarly, cosmetic treatments to the eyelashes, artificial eyelash application, inadvertent plucking of eyelashes can result in the loss of eyelash growth at one or more of the eyelash anatomic ciliary lash line locations.
Loss of eyebrow or eyelash hair is sometimes reversible, but if it has not grown for 18-24 months after the traumatic loss of hair it isn't likely to grow back and permanent loss will occur.
Once the surgical plan and the number of follicular unit eyelashes and eyebrow donor hairs have been selected, the procedure is performed under local anesthesia and as an outpatient.  Dilute local anesthetic is inserted into the area of the donor site, FUE harvest region.
The donor site is matched for like matched hair shafts both in calibre and diameter to that of the eyebrow or eyelashes and these are often from the sides of the scalp above the ear.  A small patch of donor hair needs to be shaved very short to facilitate the FUE harvest technique and prevent clogging of the automated and robotic systems. Fortunately, if the hair on the side of the scalp is long, it can easily be lifted and laid back over the shaved region so that the donor site is camouflaged while it grows back.
The density of the eyebrow and eyelash hair loss will determine the number of single hair FUE grafts to be harvested. It may be only a few follicular units to several hundred single unit FUE grafts. The FUE grafts are harvested painlessly, using automated and robotic rotatory punch technique and NeoGraft and Artas.  Once the requisite numbers of single hair follicular unit extractions shafts and bulbs have been removed, the donor site of the eyebrow and eyelash is prepared and cleansed and under local anesthesia, tiny little recipient slits are made into which the FUE grafts are placed.  The single hair FUE graft placement is scientific and artistic and needs to be in the right density and angulation.  The new follicular unit extraction grafts pick up a blood supply and start to produce the hair shafts.  The hair shafts can grow quite long so they need to be cut and trimmed regularly with eyebrow and eyelash care.
Single hair FUE graft hair transplantation from the scalp to the eyebrow or eyelashes takes 2-4 hours to perform depending on the number of grafts required and the amount and number of eyebrow or eyelash hairs to be repaired. The procedure is performed under local anesthesia comfortably as an outpatient and patients can often return to work in a few days.
Toronto FUE hair transplantation patients who present to SpaMedica for eyebrow and eyelash hair restoration have their procedure performed almost exclusively and simply under local anesthesia and some oral sedation.  With the local anesthesia infiltrated into the donor site of the scalp and into the eyebrow and eyelash region, the procedure itself is painless.  It is generally performed in less than half a day and patients can return to work within the 3 days most commonly.
Toronto hair transplantation patients undergoing FUE transplants for eyebrow and eyelash restoration and improvement find the procedure very comfortable.  The local anesthesia itself can be uncomfortable, but, the use of oral sedation makes the "freezing" process very tolerable and, after that, the procedure is painless. In the post-operative period, the amount of discomfort is mild as there are no sutures, cutting, scarring or surgical clips used.
The recovery process involves a dressing on the donor site for a short time, but within a few days the local hair around the harvest site usually covers the donor site, which grows out over several weeks and cannot be detected.  The recipient site in the eyebrow and the eyelashes can be crusty for 10-12 days and when the scab falls off, sometimes the shaft does too. But generally, the root itself picks up a blood supply and survival. FUE single graft survival and growth is over 90% of the time and the hair graft will grow over 3-4 months to provide excellent aesthetic restoration of the eyebrow and eyelashes.
Toronto eyebrow and eyelash transplant patients generally have crusted recipient sites and the scab falls off with or without the hair shaft in 8-14 days.  The donor site in the scalp can usually be covered by localized hair and patients are usually presentable within 7-10 days.  Wearing sunglasses can often camouflage the recovery and patients usually can return to work within several days.
Patients who have gotten hair transplant for the eyebrow and eyelashes are very happy with their SpaMedica hair transplantation experience.  The donor site is virtually painless following the procedure and well hidden, with no visible linear scar.  The recipient hair that grows in the eyebrow and eyelash is usually thick and full and can be blended in with surrounding hair with minimal maintenance.  Most patients are quite happy with this permanent solution and find it very affordable.
Patients are very happy with the results of their SpaMedica eyebrow and eyelash permanent hair transplant reconstruction.  There is no further need for ongoing artificial eyelash placement, or eyebrow camouflage techniques and the eyebrows and eyelashes will look natural and full.
The results of FUE hair transplantation to the eyebrow or eyelash are permanent.  Once the bulb picks up a blood supply and starts producing hair, the hair shaft contributing to the eyebrow and eyelash will be permanent.  It will grow very long and needs to be trimmed, but the results do not need to be maintained or perpetuated in any way, shape or form.
Patients are very happy about the permanent and aesthetically attractive quality of this eyebrow or eyelash reconstruction option.
Unlike other surgical procedures where there may be maintenance required, there is no maintenance required in FUE hair restoration procedure with transplantation of hair shaft to the eyebrow or eyelash.  The results are permanent and the only maintenance required is maintaining the adequate length of the eyebrow or eyelash where they will tend to grow longer than the surrounding hairs.
FUE hair transplantation to the eyebrow or eyelash is very cost effective when prorated over the course of a lifetime of cosmetic improvements and artificial eyelash placement.  The price can start from $1,000.00 depending on the number of single hair follicular unit extraction grafts are required to restore the eyebrow and/or eyelashes.
There is financing available for the procedure and many patients will finance for their permanent facial hair restoration over 5-6 years.
To schedule a consultation simply click on the book an appointment contact form, complete the "ask a question form", use the LIVE CHAT feature on this website content page, or call 1-855-464-9801 and a SpaMedica client service representative will respond promptly and  schedule an appointment.
There is no cost for an eye brow hair transplantation or eye lash hair transplantation consultation. During this time you should receive more information about your personal options, so that you can make an informed decision about booking an FUE hair transplantation restoration to the eyebrow and eyelashes.
Dr. Mulholland and SpaMedica are leaders in the automated and robotic follicular unit extraction transplantation industry.  Dr. Mulholland has taught and pioneered FUE technique both NeoGraft and Artas and between his full-time permanent FUE staff has the longest automated FUE experience in Canada with an excellent reputation for natural donor and recipient site results.  Eyebrow and eyelash FUE hair transplantation is very specialized and patients will want to seek out a centre with a lot of experience doing this and SpaMedica is that centre.