Scar Removal Summary
SpaMedica treats all different types of scars, on almost any part of the body with various nonsurgical procedures for each individual case. See below for the available nonsurgical scar removal treatment options.
Where
SpaMedica Clinic, Yorkville, Toronto, ON
Alternative Names
Scar Removal, Scar Treatment, Laser Scar Removal, Laser Scar Treatment
Are You a Candidate?
If you've ever had an accident, an injury, invasive surgery, or have broken your skin, you probably have a scar. Scars can often be a reminder of an unpleasant experience but they can also be a reminder of a wonderful event such as a C-Section scar.
Regardless of the situation of how you came to attain your scar, the experts at SpaMedica will help you achieve the skin you've dreamed of!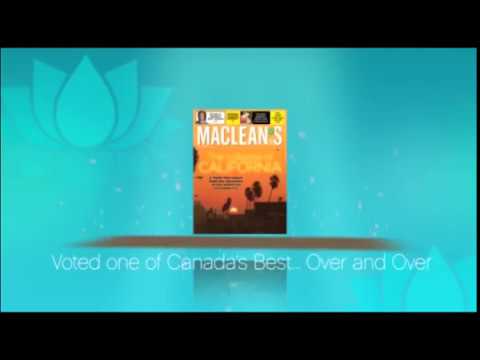 Scar Removal Procedure Details
Scar removal treatments are very popular at our medical clinic here in Toronto. SpaMedica treats all different types of scars on almost any part of the body with various procedures that match each individual case.
It's important to know that it's nearly impossible to completely remove a scar, and restore the skin to its pre-scar state. However, depending on the size, type, and severity of the scar, it may be possible to diminish it to the point where it's barely visible.
What are Scars? What causes scars?
Patients suffering from scars on their body or face will start their skin care journey with a complete consultation, which will explain scars, what they are and how to treat them. Scars are characterized by imperfections in the skin, either raised or indented, either with colour or without. Scars are caused by injury to the skin such as acne lesions, wounds and surgical incisions. Scars can be treated with several methods at SpaMedica's Toronto treatment centre to reduce their appearance.
Can I treat my scars and if so, what scar treatment options do I have?
Patients can be treated with a variety of options at SpaMedica, both surgical and non-surgical. For surgical options for scars, visit our Strip Graft Scar treatment page.
The goal of treating scars non-surgically is to build new collagen and reduce the visible colour of the scar, making it blend into the other surrounding tissue. SpaMedica C02 and Erbium skin resurfacing can provide complete smoothing of the skin and help stimulate new collagen formation in the skin. This technique is used widely when there are many scars in one area and it is better to treat the entire area to produce an even complexion, like in the case of acne scarring on the face and body. There is down time with SpaMedica C02 and Erbium skin resurfacing however, there are less invasive SpaMedica laser treatments that can provide smoothing, increase collagen production and can help reduce the pigment in the scar. SpaMedica fractional laser scar removal treatments help resurface skin imperfections and aids your skin with the production of new collagen, leaving it plumper and more firm. SpaMedica's proprietary FotoFacial programs help with colour correction of scar tissue and aid in the formation of new collagen to the area. Soft tissue filler can be used to scars which are indented, to fill in the areas and provide a smooth appearance to the skin. PXL treatments will resurface localized or larger areas for complete scar revision treatment. SpaMedica Dermatologists will deploy the use several specialized lasers to treat scars and can reduce the recurrence of lesions which may have cause the scars.
How can I prevent my scars from coming back?
Patients can help keep their scars under control with regular SpaMedica maintenance programs if the scars are from acne lesions. Monthly SonoPeel or Silk Peel treatments to keep the acne lesions at bay are recommended. Further Blue Light Therapy treatments and topical SpaMedica Medical Skin care products will assist you with the control of acne lesions. If your scars are from dermal injuries such as surgical incisions and wounds, regular FotoFacial treatments will assist you with maintaining collagen in those areas and reducing the pigment in the lesions. Fractional, Erbium, CO2 and PXL treatments can be performed as necessary to treat new scars if they occur.
Scar Removal Side Effects
The most common side effect of laser scar removal is hyperpigmentation or hypopigmentation.  This can be exacerbated by sun exposure. Infection or allergic reactions are also possible, and can be prevented or treated with medicated ointments, creams and oral antibiotics.
The benefits of scar removal treatment are
Improves the appearance of the scar greatly. Depending on the severity of the scar, its appearance can be reduced to where it is barely visible anymore.

Reducing the appearance and severity of the scar  can boost self esteem

Little to no downtime so you can return to normal activities straight away
SpaMedica has been treating scars in Toronto since 1997. SpaMedica is Toronto's and Canada's oldest, most recognized and reputable Laser Skin Care and Cosmetic Dermatology center. Patients also have the advantage of seeing one of SpaMedica's experienced cosmetic Dermatologists for some difficult to treat skin conditions.
SpaMedica recommends the following treatment pages for patients seeking further information on the treatment options available for their scars on their body or face:
PXL
CO2 Treatments
Erbium Treatments