Summary
What is CoolSculpting® nonsurgical liposuction and fat reduction?
CoolSculpting® is a non-invasive fat reduction treatment used at our SpaMedica clinic in Toronto that targets and freezes fat cells. Your body can naturally remove the destroyed fat cells in the weeks and months that follow.
CoolSculpting® Cost
Starting Prices range from $899-$2,399 per Zone
CoolSculpting® Before & After Gallery
Where
SpaMedica, Yorkville, Toronto, ON
Alternative Names
Fat freezing, Zeltiq, Cryolipolysis
Length of Procedure
One hour
Listen to our Podcast on CoolSculpting
Are You a Candidate?
CoolSculpting® is a nonsurgical focal fat reduction technology that uses cold temperatures to permanently disable and "kill" the fat cell from areas of unwanted fat collection. The "cold induced" fat cell death is also known as cyrolipolysis.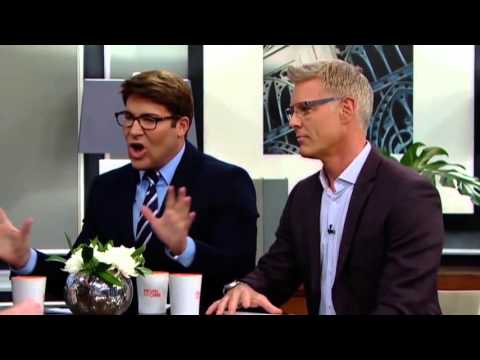 How is CoolSculpting® performed and how does it work for fat reduction?
Figure 1. CoolSculpting is suction and non-suction coupled, hypothermal soft tissue body contouring device the delivers a nonsurgical liposuction fat reduction effect. The suction coupled applicators that suction the soft tissue up into the chamber where the fat is frozen. The cyrolipolysis, or cold induced fat cell death shows results after 3-6 weeks. A second session is usually recommended for the best results.
The CoolSculpting® applicator is applied to the area of unwanted focal fat. The typical zones treated include the abdomen, both lower and upper, as well as the hip and flanks. Once the appropriate parameters for the CoolSculpting® are entered, the device will gently suck the unwanted fat up into the CoolSculpting® chamber. The temperature within the chamber is then dropped below freezing. This lowers the temperature in the fat cell to the point where the fat cell is disabled and undergoes a permanent death cycle as a response to the cold exposure. This process of CoolSculpting induced freezing and fat cell death is called cryolipolysis. Up to 22% of the fat cells exposed to the "freezing" will result in a permanent death of the fat cell, fat reduction, and body contouring improvement. In general, 12 weeks after one treatment will result in a noticeable body contouring and fat reduction. Many SpaMedica patients sign up for another treatment or two.
Figure 2. The CoolSculpting applicator is applied the area of unwanted fat. The applicator comfortably positioned, then left to cool the unwanted fat for the treatment cycle.
There are a number of specially configured CoolSculpting® applicators that can be applied to different areas of the body so you can customize your shape and contour over time.
Figure 3. There are a number of different CoolSculpting® applicators used at SpaMedica Toronto that can fit to the various areas of your body where you can collect unwanted fat cells.
How does CoolSculpting work on the fat cell?
CoolSculpting® works by cooling the fat cells until a "fat cell death" occurs. Sustained exposure of fat cells to low temperatures, that is provided by the CoolSculpting® treatment, results in a significant physiologic stress to the nucleus of the fat cell. If the duration of the cold temperature exposure (or hypothermia) is long enough, a certain percentage of the fat cells, between 22 and 30% will undergo a noninflammatory, non-chronic, fat cell death; a process called apoptosis.
Figure 4. A normal fat cell (A) has CoolSculpting® applied. The sustained hypothermia, 2 treatments, 6 weeks apart, results in fat cell death, or apoptosis (B). Cells from the immune system digest the dead fat cells. The summation of the dead fat cells results in good body contour results.
It has been found that the duration of exposure for each CoolSculpting treatment that is needed to deliver a death sentence to the fat cell is between 40 and 60 minutes. The best results with the most consistent goal-sculpting fat cell death and contour improvements have been with the treatment cycle of 60 minutes in each CoolSculpting area.
Figure 5. At three months following CoolSculpting® (in a pig/porcine model) you can see a reduction in the fat layer on ultrasound and on gross specimen
The CoolSculpting® applicator(s) are applied to the areas of unwanted fat, one area at a time. Once the applicator is positioned, the CoolSculpting® body sculpting device is turned on and the fat is drawn up in to the applicator. The tissue is cooled over 5-10 minutes to 5 degrees Celsius, which is then maintained for 40-60 minutes. During the cooling cycle, 22-30% of the fat cells will undergo a hypothermic death or apoptosis and the fat cells will be removed over time and the contour improved (see Figure 6.)
Figure 6. The soft tissue and unwanted fat is suctioned up into the treatment chamber and then a cold, hypothermic exposure is initiated the soft tissue if exposed to freezing temperatures for approximately one hour, resulting in death of fat cells exposed and up to 22% long term fat reduction
How are the different CoolSculpting® applicators selected to suit my body sculpting needs?
During your CoolSculpting® consultation the areas of concern will be assessed and then based upon the amount of fat in each area and the skin elasticity, the appropriate applicators will be determined.
Figure 7. Different CoolSculpting applicators are selected for different areas depending upon characteristics, such as volume of fat, curvature of the area and elasticity of skin.
The CoolCurve curved cup design allows for optimal placement on curved and narrow body parts. The CoolCore is often used for smaller areas of the abdomen. The CooMax is great for large volume debulking of the lower abdomen. The CoolFit is ideal for longer, vertical areas of fat, like the flanks, arms, and inner thighs. Finally the CoolSmooth is for NON-pinchable areas of fat like the outer thighs and thin, tight flank regions.
Can I use CoolSculpting® to treat my double chin?
Yes, absolutely. The "double chin" or pinchable fat under the chin can be treated using the CoolSculpt mini. The double chin fat is quite sensitive to Cooling and generally pleasing results can be seen after 2 treatments, 6 weeks apart. Kybella, BodyFX mini and SculpSure submental are other options for the double chin.
Figure 8. The CoolSculpt mini is designed to treat the double chin fat.
Figure 9. Double chin treated over 2 sessions, with the Coolsculpt Mini.
Is CoolSculpting® dangerous? Can destruction of the fat cells and release of lipids cause heart disease?
CoolSculpting® is the nonsurgical body sculpting treatment that kills fat cells noninvasively through both suction and non-suction coupled array of applicators; treating the unwanted fat cells at a very low temperature, inducing a cold induced noninvasive, noninflammatory fat cell death, known as apoptosis.
When the fat cell dies, a slow release of the contents of the fat cells (particularly free fatty acids and triglycerides) occurs. The body's own immune system eats up the fat cells, and the protein carrier system "mop up" the triglycerides and free fatty acids.
Figure 10. The body's natural lipo-protein processes the contents of the fat cells. The triglycerides, free fatty acids, and dead cells are eaten by the immune system and the liver processes.
However, the quantity of CoolSculpting fat cell death and the release of triglycerides and free fatty acids into the interstitial space of the adipose tissue is a small enough volume that the body's own fat cell processing pathways through the liver break down the free fatty acids and triglycerides into harmless energy substrates.
There are numerous CoolSculpting studies published in peer-reviewed literature that demonstrate conclusively there is no risk of elevated harmful lipids, strokes, heart disease, or vascular disease, or atherosclerosis in patients treated with CoolSculpting.
There are over 75 peer reviewed articles and abstracts that show that CoolSculpting is effective, with high patient satisfaction, and is safe with no elevated triglycerides or lipids.
Figure 11. Well over 75 peer reviewed CoolSculpting articles and abstracts and over 10,000 patients worldwide show that CoolSculpting is effective, with high patient satisfaction, and is safe with no elevated levels of lipids, cholesterol or harmful substrates. The bodies own immune system, lipoprotein systems, and liver process the dead cells and their contents safely and effectively
Who is a candidate for CoolSculpting®?
CoolSculpting® candidates are those individuals with realistic expectations and who desire a noticeable and measurable reduction of fat in the focal area of contour concern. Good candidates understand that the fat reduction achieved with CoolSculpting® is a result that is noticeable and nice but usually far less than can be achieved with liposuction-type surgery, but still a noticeable improvement. The areas most apt to have successful outcomes are the upper and lower abdomen and the love handles. Generally, more than two inches of fat is acquired to apply the applicator, but CoolSculpting® is not a treatment for obesity and extremely large abdominal contours are contraindicated. Contraindications also include any individual who does not have enough localized fat, who might be pregnant or any inflammatory lesions, skin cancers or infected lesions in the areas of treatment.
What kind of anesthetic is used for CoolSculpting® reduction?
CoolSculpting® is quite comfortable and does not require any anesthesia. The procedure generally takes an hour to perform and the cooling suction chamber is left intact during this period of time. Most patients at our clinic in Toronto are able to conduct other work on their SmartPhone, iPad or tablet during the procedure.
Figure 12. CoolSculpting applicator being applied to the abdomen
How long does the CoolSculpting® fat reduction and program take?
CoolSculpting® treatments take approximately one hour per area to perform and generally patients return to SpaMedica Toronto for a a second or third cycle, repeated every six to twelve weeks to enhance the result.
Figure 13. CoolSculpting® patient getting a treatment is able to read, listen to music, answer emails or watch a TV show, the treatments are very comfortable so come with entertainment
What are the best Body areas to treat with CoolSculpting®?
The most common CoolSculpting® treatment areas for women include subcutaneous (under the skin fat) of the tummy, hips, outer and inner thighs, bra-line, arms and double chin. For men, the most common CoolSculpting® treatment areas include the love handles, lower tummy pot (not visceral or inside the abdomen fat), breast fat, and submental, double chin fat.
Figure 14. Some common CoolSculpting treatment areas, include the tummy, hips, love handles, outer and inner thighs, upper arms, and submentum.
Can I treat my visceral fat (internal fat)?
No, CoolSculpting® and the other external body sculpting devices treat the subcutaneous or under the skin fat (see A below) and NOT the intra-abdominal or fat around your gut organs, called visceral fat (see B below).
Figure 15. A. CoolSculpting kills subcutaneous (under the skin or "pinchable fat"), but does not work on the: B. visceral or fat inside your belly (not under the skin)
How long does each CoolSculpting® treatment take to get the best result?
Studies have shown that the cool exposure at adequately low temperatures of between zero and 5°C for a minimum of 45 miniutes and often a maximum of 60 minutes will provide the best percentage of fat cell destruction.
Is there any immediate aftercare or instructions following CoolSculpting®?
Following a CoolSculpting® treatment, particularly with the suction coupled applicators, the skin will be raised, swollen, feel frozen, and essentially like a large, cold, fat and skin popsicle. After the treatment we show patients how to massage the area over the next few hours. In some body sculpting programs we will combine an immediate shockwave therapy called Cellutone as well as suction coupled radiofrequency devices like the Velashape, the Venus Freeze, the Venus Legacy, the BodyFX and/or the Excilis in order to reduce swelling and edema and enhance the CoolSculpting® results.
Figure 16. Cellutone can be used after CoolSculpting®, as it emits gentle shock waves, which can help break down the frozen fat cells and improve overall body sculpting results
Virtually all post CoolSculpting® patients leaving our SpaMedica clinic in Toronto experience several days where the skin and soft tissue in the treatment area is hypersensitive. There may also be some bruising and discoloration from the suction. If the hypersensitivity of the skin persists more than several days and or gets worse, many patients will require an anti-inflammatory, non-narcotic, pain reliever for nerve discomfort, called Gabapentin. The skin hypersensitivity following CoolSculpting® always eventually improves and disappears.
When can I return to normal activities and exercise following CoolSculpting®?
CoolSculpting® patients can return to activities of daily living immediately after leaving SpaMedica Toronto. High-impact aerobic activity can also be included and reinstituted immediately. Jogging, running, high impact exercise and/or contact sports may be moderately uncomfortable if there is a hypersensitivity of the skin but participation will not harm the CoolSculpting® treatment area nor the body.
When will I see the results of my CoolSculpting® treatment?
It takes approximately six weeks for the final results of each individual CoolSculpting treatment to show the optimal amount of body contouring improvement that can be achieved. You may start to see the contour improvement and local area reduction as early as 3 weeks. After six weeks, additional CoolSculpting treatments may be recommended by your SpaMedica Toronto consultant and the most common successful CoolSculpting® patients received two treatments, six weeks apart with the final results being manifested at the 12th week, or six weeks following the second and final CoolSculpting intervention.
How long is the recovery following CoolSculpting® for fat reduction?
There is some swelling and edema after the procedure as well as some tingling and some patients may experience some prolonged numbness in the region and even some painful nerve sensations in a small minority of patients. There is, however, no restriction on activities after. Patients can return to normal activities of daily living and even high-impact aerobic activities.
What kind of results can I expect from my CoolSculpting®?
Most CoolSculpting® patients can expect two to three centimeters fat reduction and nonsurgical liposuction after a single treatment cycle. Many patients do return for a second treatment six to twelve weeks later and even a third treatment cycle three months after that. Generally, you have to wait at least 6-12 weeks to start to see your result and results of two to three-centimeter fat reduction are common.
Figure 17. CoolSculpting® patients after two cycles of cryolipolysis, or "freezing" of fat cells and a permanent reduction of fat from the Hips (above) and abdomen (below)
Is CoolSculpting® painful?
During the initiation of a CoolSculpting® treatment, particularly with the suction coupled hypothermia applicators, there is some mild to moderate discomfort just from the initiation of the strong suction. As the skin temperature and fat temperature falls, there is no discomfort, however post-operative hypersensitivity of the skin in the area of the treatment happens very commonly. The hypersensitivity generally disappears in several days, with virtually all patients, but some CoolSculpting® patients do have a persistent hypersensitivity of the skin in the area of the treatment that can be relieved by nonsteroidal, anti-inflammatory medication and/or Gabapentin. Generally, narcotics are not required for this kind of hypersensitivity pain and the hypersensitivity pain always disappears over many weeks, in the rare instances that it occurs.
How long will my CoolSculpting® results last?
The exciting thing about CoolSculpting® and the other SpaMedica Toronto permanent reduction, noninvasive, body sculpting technologies, is that the fat cells that are killed, are permanently killed and therefore the body contouring reduction results that you achieve will be long-term. Just like in liposuction, which actually removes the fat cells, once CoolSculpting® kills the fat cells, the body contour reduction and improvement is permanent. However, if post-CoolSculpting®, patients do not watch their weight and have excessive caloric intake and weight gain, there will be an expansion of the fat cells left in the region and in other areas, and the overall and localized CoolSculpting® body shape improvement will be compromised. Thus it is very important for CoolSculpting® patients to commit to a consistent weight following the treatment.
Will exercise help for improve my CoolSculpting® results?
Weight training, muscle building and other forms of exercise will certainly help in weight management and localized improvement in shape and form, and to that extent, dietary consistency and control and an exercise program will be synergistic in achieving a good CoolSculpting® result. However exercise, muscle hypertrophy, and bodybuilding itself will not assist in the CoolSculpting® process of hypothermia exposure and permanent fat reduction. In essence you use CoolSculpting® to kill stubborn localized fat, and dietary control and exercise to improve the overall body contouring results and enhance your localized improvements to achieved through CoolSculpting®.
What are the CoolSculpting® complications that can occur and how are they treated?
SpaMedica in Toronto is Canada's most experienced and busiest CoolSculpting® and noninvasive liposuction and body sculpting center. Having treated CoolSculpting® patients for over eight years, we have had hundreds and hundreds of very happy CoolSculpting® patients and results. However side effects and complications, like all areas of medicine, can occur following CoolSculpting® and must be treated. This is another strength of Dr. Mulholland and his SpaMedica staff; the ability and experience to recognize the side effects and complications and treat them.
Swelling and Bruising: The early CoolSculpting® side effects of swelling and bruising that occur in some patients are self-limiting and will go away on their own.
Hypersensitivity: Patients with skin hypersensitivity can be treated with anti-inflammatories and/or gabapentin and the discomfort eventually disappears.
Demarcation: Some patients have a demarcation at the juncture where the CoolSculpting®ended and untreated soft tissue begins and this demarcation, also sometimes called a "shark bite" can easily be treated at SpaMedica, at no charge, with other noninvasive permanent fat destruction body sculpting technologies that can blend in the CoolSculpting® area(s) of demarcation.
Paradoxical Adipocyte Hyperplasia: The most uncommon CoolSculpting® complication is a paradoxical hyperplasia or unexpected fat cell over-growth in the area of the CoolSculpting® treatment. This complication is most disturbing to CoolSculpting® patients as they paid for body contour improvement, not to have an increase in the localized area of fat. Fortunately, at SpaMedica, Dr. Mulholland has a large number of other permanent fat reduction body sculpting technologies such as SculpSure, Ultrashape, BodyFX, Vanquish, Venus Freeze, Venus Legacy and Excilis, to name but a few, that can be used to correct the very rare complication of post-CoolSculpting® paradoxical adipose hyperplasia. Finally, as one of Canada's premier plastic surgeons, Dr. Mulholland can offer CoolSculpting® patients who have experienced paradoxical adipose hyperplasia, localized micro-liposuction, under local anesthesia, to easily, quickly and effectively eliminate the paradoxical post CoolSculpting® adipose hyperplasia.
Can I combine CoolSculpting® with other permanent fat cell reduction technologies?
Absolutely, yes. One of the reasons that Dr. Mulholland and SpaMedica in Toronto have one of Canada's busiest nonsurgical body sculpting centers, is that they combine many of the best non-invasive, permanent fat reduction technologies in a sequential, combined and comprehensive program. From your initial CoolSculpting® consultation at SpaMedica Toronto, your areas of concern and expectations will be assessed and addressed. The best combination of technologies to achieve the best permanent fat reduction and body sculpting results will be selected. CoolSculpting® is one of the best-known and premier non-invasive fat destruction technologies, but this can be combined with other SpaMedica body sculpting devices such as, Sculpsure, Ultrashape, BodyFX, Venus freeze, Venus Legacy, Vanquish, Excilis, and Zerona. Each of these well studied, peer-reviewed devices and technologies have proven to be able to kill fat non-invasively and permanently. There are various combination programs, in addition to your CoolSculpting® treatments, that will ensure that you get the best possible body sculpting and contouring reduction and results.
Figure 18. Venus Freeze is one of the many skin tightening devices that can be combined with CoolSculpting® to achieve fat reduction and skin tightening in the same program.
Can I combine CoolSculpting® and SculpSure?
SculpSure is another very popular nonsurgical, non-invasive permanent fat cell reduction body sculpting technology. SculpSure is a non-suction coupled, hands-free, direct contact technology that delivers a laser, and uses heat, rather than cooling to kill the fat cells. Unlike CoolSculpting®, SculpSure uses hyperthermia, rather than hypothermia, to create fat cell Apoptosis (death) and permanently destroy a significant number of fat cells. The SculpSure treatment is non-invasive, quite tolerable, and takes approximately 20 minutes per treatment zone.
Because SculpSure and CoolSculpting® work in completely opposite methods, combining them makes complete scientific sense and has been very successful for SpaMedica body sculpting patients over the past five years. CoolSculpting will attack and kill those cells and adipose tissue that is sensitive to cooling (hypothermia), between 22 and 30% of the fat cells exposed. However after 2 CoolSculpting treatments, the results will tend to plateau, as residual fat cells that are not sensitive to hypothermia survive and dominate.By introducing and treating the residual fat cells and contour areas with SculpSure, we expose hypothermia resistant fat cells to the laser and hyperthermia. By sustaining the temperature around the fat cells at 45 to 47°C for 20 minutes, between 25 and 30% of the fat cells exposed will undergo hyperthermia induced, noninflammatory fat cell death, or apoptosis.
By combining CoolSculpting® and SculpSure, SpaMedica body sculpting patients will get the best possible results.
Figure 19. SpaMedica patient undergoing SculpSure after having completed a CoolSculpting® program
Can I combine CoolSculpting® with BodyFX?
CoolSculpting® is very successful and can kill a significant number of localized fat cells noninvasively through sustained hypothermia. After two treatments, six weeks apart, results and efficacy tend to plateau. By combining SpaMedica BodyFX treatments in the weeks between the first and second CoolSculpting® treatments, a tremendous amount of additional fat destruction can occur and the additional benefit of skin tightening will add to the results. BodyFX is a successful, popular, and unique body sculpting technology that emits basic radiofrequency energy for skin tightening and ultrahigh frequency and ultrashort pulse duration electroporation. The electroporation energy kills a very significant number of fat cells by opening up a reversible pore, or hole in the fat cell, which allows toxic solutes and ionic elements into the cell, delivering a chemical death and apoptosis. The basic radiofrequency energy of BodyFX will also significantly tighten skin. This makes combining BodyFX, sandwiched between the two CoolSculpting® treatments, an excellent SpaMedica combination program. The CoolSculpting® and or SculpSure is offered at the beginning and then again at six weeks. In between these two treatments, BodyFX and/or other technologies such as the Vanquish or UltraShape can be implemented to maximize the amount of permanent fat cell death and the overall body contour improvement. Your SpaMedica consultation will determine the best noninvasive body sculpting devices and program for you.
Figure 20. The BodyFX releases basic RF (radiofrequency) energy for skin tightening and high voltage electroporation which kills a significant amount of fat. BodyFX is often combined with CoolSculpting® for the best results
Can I combine CoolSculpting® and Ultrashape?
Ultrashape is a noninvasive, permanent, fat cell destruction and body sculpting technology that has been available and successful for 10 years. The Ultrashape uses focused, pulsed, high-frequency ultrasound waves to disrupt the fat cells. The protocol for Ultrashape is three treatments, two weeks apart, to achieve a noticeable permanent fat so reduction and body sculpting improvement.
CoolSculpting®, during which there are two treatments six weeks apart, can be combined with Ultrashape and BodyFX in the weeks between the first and the second CoolSculpting® intervention. By combining Ultrashape with CoolSculpting® and/or BodyFX, significant body contouring and sculpting results can be achieved. UltraShape, like the other SpaMedica noninvasive body contouring technologies is extremely safe, quite effective, and well tolerated.
Figure 21. Ultrashape treatments use pulsed, focused ultrasound waves used to kill fat cells and can be combined with CoolSculpting®.
Can I combine the Vanquish with CoolSculpting®?
The Vanquish is a very unique and popular SpaMedica permanent reduction body sculpting technology. The Vanquish deploys the largest noninvasive applicators in the world, in a no touch and comfortable fashion, to expose both flanks and the abdomen, or inner and outer thighs, to very high frequency radiofrequency and microwave energy, which kills both hip, flanks, abdominal and thigh fat at the same time. The Vanquish can also be used on both the inner and outer thighs simultaneously and when used in the weeks between the first and the second CoolSculpting® session, can significantly improve the body sculpting results.
Figure 22. Vanquish has the largest applicators available in the Body Sculpting space. The applicators release very high frequency RF and microwave energy to kill fat cells of the flanks and tummy simultaneously. Alternatively, the inner and outer thighs can be treated at the same time. Vanquish can also be combined successfully with CoolSculpting.
Can I combine my CoolSculpting® with Venus Freeze, Venus Legacy, Excilis and other bulk heating RF technologies?
SpaMedica is home to some of the aesthetic industry's most successful and popular bulk heating, radiofrequency energy, body sculpting technologies, including the BodyFX, Venus Freeze, Venus Legacy, Forma Plus, Velashape 3, and the Excilis. All of these excellent RF skin tightening technologies are available at SpaMedica and are well-known to deliver skin tightening and improvements in skin elasticity and contraction. By combining these RF technologies with CoolSculpting®, even patients with moderately lax or loose skin can benefit from the permanent fat reduction of CoolSculpting®, by combining simultaneous skin tightening using one of the many SpaMedica bulk heating radiofrequency technologies.
Radiofrequency skin tightening treatments are performed on a weekly basis between the first and the second CoolSculpting and/or SculpSure treatments, ensuring a tighter skin envelope in addition to permit fat reduction.
Figure 23. Excilis releases RF for skin tightening and ultrasound to assist in fat destruction. Excilis can be combined with CoolSculpting® for skin tightening and fat contouring optimization.
Can I have liposuction after CoolSculpting®?
Absolutely, yes. CoolSculpting® patients can undergo liposuction at any time after the sixth week following their last CoolSculpting® procedure. Dr. Mulholland is one of Canada's leading experts and foremost liposuction specialists. Dr. Mulholland is the developer and teacher of BodyTite liposuction, Smartlipo liposuction, VaserLipo liposuction, ThermiRF lipo-contouring, and power assisted liposuction techniques, and if needed or desired, can select the best liposuction technology for you following your CoolSculpting® program.
Some CoolSculpting patients are very satisfied with the results of their body sculpting program, while others were hoping for a more significant improvement. The rarest patient of all may experience post CoolSculpting® paradoxical adipose hyperplasia. Any post-CoolSculpting® patient can still be a good candidate for liposuction treatment and will achieve the best possible permanent contouring and reduction in shape. Dr. Mulholland realizes that while most CoolSculpting® patients will see good results, others will ultimately want to undergo liposuction. Because of this, he has created a program whereby CoolSculpting® and noninvasive body sculpting patients may apply a large percentage of their CoolSculpting® expenditure against eventual liposuction, available over a five-year period of time limited opportunity. This "liposuction coupon" affords the CoolSculpting and non-invasive fat destruction patients the peace of mind and security of knowledge that were they to want to achieve an even better contour improvement (liposuction) they have that option  available at a "client favorable" price with Dr. Mulholland.
Figure 24. BodyTite liposuction can be performed safely and effectively after CoolSculpting®.
What if my skin is loose and has excessive laxity after my CoolSculpting®?
In those rare circumstances where CoolSculpting® has successfully delivered a body sculpting and contouring improvement BUT the skin becomes loose, SpaMedica can then deploy one of its many noninvasive, bulk heating radiofrequency skin tightening devices. The skin tightening radiofrequency devices are used once a week for six weeks to deliver a significant tightening of the soft tissue and skin.
These SpaMedica skin tightening radiofrequency technologies include the Venus Freeze, Venus Legacy, Excilis, BodyFX, VelaShape 3 and the Pelleve/Tempsure and ThermiRF. Your SpaMedica consultant will select the best radiofrequency skin tightening technology for you.
As Dr. Mulholland is also a nationally recognized cosmetic plastic surgeon, small skin excision procedures performed under local anesthesia can sometimes give the best skin tightening results of all.
Figure 25. The Velashape uses RF bulk heating energy to heat the soft tissue and has been used successfully over the past 10 years for skin tightening. Velashape can be combined with CoolSculpting®.
Can I have a tummy tuck or other cosmetic plastic surgery after CoolSculpting®?
Yes, absolutely, you can have a tummy tuck and/or other plastic surgery after CoolSculpting®. Many patients will ultimately undergo body plastic surgery, tummy tucks, breast augmentation and liposuction, and even cosmetic facial surgery after CooSculpting. Patients should wait at least 6 weeks after their last CoolSculpting® session before considering surgery.
What are patients saying about their CoolSculpting® fat reduction treatment?
Most patients who are properly selected are realistic and are quite happy with their modest reductions in focal fat.
What kind of maintenance is required following my CoolSculpting® fat reduction?
Because the SpaMedica nonsurgical liposuction fat reduction program uses technologies, like CoolSculpting®, that permanently kill the fat, there is no maintenance required. However, if loose skin overlying the area of focal fat reduction has been treated with bulk heating radiofrequency devices, then maintenance will be required to maintain the enhanced skin tightness that has been achieved.
CoolSculpting® patients that have good skin tone and have achieved a noticeable and pleasing reduction in the localized fat in the areas of treatment and concern, will require no further treatments or maintenance, as the fat cells that have been destroyed have been permanently destroyed. However, as outlined in other sections in this CoolSculpting® content page, if weight gain occurs following CoolSculpting® then expansion of residual fat cells in the area will occur and will compromise otherwise good results. Weight maintenance and weight neutrality following CoolSculpting® are critical to good long-term results.
How much will my CoolSculpting® fat reduction program cost?
In general, the SpaMedica nonsurgical liposuction program costs approximately $2,000 per zone (with a sliding scale of favorable pricing when treating multiple zones) and is inclusive of multiple technologies combined together and the series of treatments during a 6 week interval.
Why choose SpaMedica and Dr. Mulholland for my nonsurgical liposuction and fat reduction?
SpaMedica and Dr. Mulholland have been at the forefront of nonsurgical body contouring technologies, particularly those that result in permanent fat reduction like CoolSculpting®, Sculpsure, Ultrashape, BodyFX and other energy fat reduction devices.
At SpaMedica, you will be receiving the best possible combination of focal body contouring fat reduction technologies with the highest probability of permanent fat reduction and circumferential measurement reduction. In addition, Dr. Mulholland offers his nonsurgical liposuction focal contour patients the opportunity to apply a significant percentage of their nonsurgical body contouring fees one day against the SmartLipo™ and BodyTite™ liposuction they may desire to achieve optimal contour enhancement.