CoolSculpting Summary
CoolSculpting is a non-invasive fat reduction treatment that targets and freezes fat cells. Your body can naturally remove the destroyed fat cells in the weeks and months that follow.
CoolSculpting Cost
Starting Prices range from $899-$2,399 per Zone
CoolSculpting Before & After Gallery
Where
SpaMedica, Yorkville, Toronto, ON
Alternative Names
Fat freezing, Zeltiq, Cryolipolysis
Length of Procedure
One hour
Are You a CoolSculpting Candidate?
CoolSculpting candidates are those individuals who desire a noticeable and measurable reduction of fat in the focal area of contour concern while having realistic expectations about the results of the procedure. Good candidates understand that the fat reduction achieved with CoolSculpting shows nice, noticeable results but the results are not as dramatic as those seen following traditional liposuction-type surgery, but still pretty impressive for a non-surgical procedure.
The areas most apt to have successful outcomes are the upper and lower abdomen and the love handles. Generally, more than two inches of fat is required to apply the applicator. CoolSculpting is not a treatment for obesity and extremely large abdominal contours are contraindicated. Contraindications also include any individual who does not have enough localized fat, who might be pregnant or have any inflammatory lesions, skin cancers or infected lesions in the areas of treatment.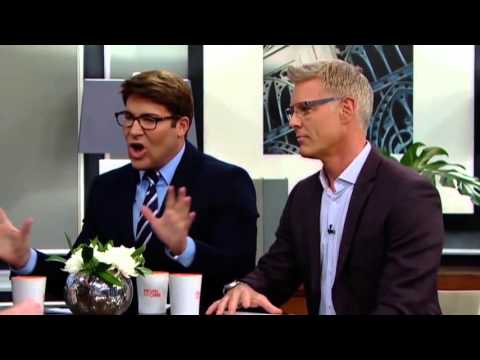 Are You a CoolSculpting Candidate?
Your nonsurgical alternative to liposuction expert will discuss all pretreatment instructions with you during your free CoolSculpting consultation.
What is CoolSculpting Zeltiq non-surgical liposuction and fat reduction?
CoolSculpting Toronto (manufactured by Zeltiq) is a non-surgical liposuction that reduces fat by using cold temperatures to permanently disable and "kill" the fat cell from areas of unwanted body focal fat collection.
How does CoolSculpting Zeltiq work for fat reduction?
The CoolSculpting Zeltiq applicator is applied to the area of unwanted focal fat. The typical zones treated include the abdomen, both lower and upper, as well as the hip and flanks. Once the appropriate parameters for the CoolSculpting Zeltiq are entered, the device will gently suck the unwanted fat up into the CoolSculpting Zeltiq chamber. The temperature within the chamber is then dropped below freezing. This results in lowering the temperature in the fat cell to the point where the fat cell is actually disabled and undergoes a permanent death cycle as a response to the cold exposure. This process of CoolSculpting Zeltiq, freezing fat cells and fat cell death is called Cryolipolysis. Up to 22% of the fat cells exposed to the "fat freezing" will result in a permanent death of the fat cell, fat reduction and body contouring improvement. In general, 12 weeks after one treatment will result in a noticeable difference in body contouring and fat reduction. Many CoolSculpting Toronto patients often sign up for another treatment or two of freezing fat cells.
What kind of anesthetic is used for CoolSculpting Zeltiq fat reduction?
CoolSculpting Zeltiq is quite comfortable and does not require any anesthesia. The procedure generally takes an hour to perform and the cooling suction chamber is left intact during this period of time. Most patients are able to conduct other work on their SmartPhone, iPad or tablet during the procedure.
How long does the CoolSculpting Zeltiq fat reduction program take?
CoolSculpting Zeltiq treatments takes approximately one hour to perform and generally a second or third cycle may be repeated every six – twelve weeks to enhance the result.
Does CoolSculpting Zeltiq work?
Most CoolSculpting Toronto patients can expect two to three centimeters of fat reduction after a single treatment cycle. Many patients do return for a second treatment six – twelve weeks later and even a third treatment cycle three months after that. Generally, you have to wait at least 6-12 weeks to start seeing the results, however, outcomes of two to three-centimeters of fat reduction are common.
There is no maintenance required as the SpaMedica non-surgical liposuction fat reduction program uses technologies, like CoolSculpting Zeltiq, that permanently kill the fat. However, if loose skin overlying the area of focal fat reduction has been treated with bulk heating radio frequency devices, then maintenance will be required to maintain the enhanced skin tightness that has been achieved.
CoolSculpting Side Effects
CoolSculpting side effects include some swelling and edema after the procedure as well as some tingling and some patients may experience some prolonged numbness in the region and even some painful nerve sensations in a small minority of patients. There is, however, no restriction on activities after. Patients can return to normal activities of daily living and even high-impact aerobic activities after treatment.
SpaMedica prides itself on combining the best possible permanent reduction technologies that result in the permanent death of the adipocytes in the focal area of concern. As fat cells in the focal contour area are dead, the results achieved following the SpaMedica non-surgical liposuction program are permanent.
Patients should maintain their weight as increased caloric intake will increase the fat cells that are still present in the area that has been treated as well as other areas that will compromise your overall aesthetic contour result.
At SpaMedica, you will be receiving the best possible combination of focal body contouring fat reduction technologies with the highest probability of permanent fat reduction and circumferential measurement reduction. Dr. Mulholland offers his non-surgical liposuction patients the opportunity to apply a significant percentage of their non-surgical body contouring fees against the SmartLipo™ and BodyTite™ liposuction should they one day desire to achieve optimal contour enhancement.
How much does CoolSculpting cost?
In general, SpaMedica's CoolSculpting costs approximately $899 to $2399 per zone and is inclusive of multiple technologies combined together and the series of treatments every four to six weeks.
Here is a further breakdown on how much CoolSculpting Toronto costs:
With Small Applicators – $899 per application
It is likely that you will be using the smaller applicators for your CoolSculpting Toronto treatment. It comes in three options
CoolCore: 

This is particularly effective in treating excess fat in the problem area of the abdomen. With its curved design, it easily treats the contours of the body.

CoolCurve+: 

This applicator is perfect for treating love handles or flanks.

CoolFit: 

This applicator is used to treat the back of the arms, inner thighs and stomach.
CoolSmooth (with regular size applicator)- $1199 per application
This is particularly effective in treating fat and cellulite on the thighs. It is used to treat non-pinchable excess fat. (Please note: this price is per zone, so for the thighs two applications are required)
CoolMax (with largest applicator) – $1,599 per application
This is the most expensive of the applications available but it covers larger areas. You may have to pair this treatment with smaller applicators to achieve the desired result.
SpaMedica and Dr. Mulholland have been at the forefront of nonsurgical body contouring technologies, particularly those that result in permanent fat reduction like CoolSculpting Zeltiq, UltraShape™, BodyFX™ and other energy fat reduction devices. Dr. Mulholland is one of the most experienced and trusted doctors for CoolSculpting procedures.