Revision Rhinoplasty
Revision Rhinoplasty is a reconstructive cosmetic procedure for those with unsatisfactory results from their previous rhinoplasty. The purpose of the surgery is to improve the aesthetic, balance and functionality of the nose.
Department
Cosmetic Surgery
Lead Doctor
Dr. Stephen Mulholland
Anesthesia
Local or General
Ideal candidates for Revision Rhinoplasty, or revision nose job, include anyone that is unhappy with the results from their first Rhinoplasty procedure, people who experienced an ineffective Septoplasty, and anyone who requires further improvements to their initial procedure.
Listen to our Podcast on Rhinoplasty
Introduction
Dr. Mulholland has had extensive experience treating fractures of the face, nose, and advanced cases of facial trauma.
His skill in managing deficits in soft tissue and bone has established Dr. Mulholland as an authority in performing rhinoplasty surgeries for cosmetic and medical purposes.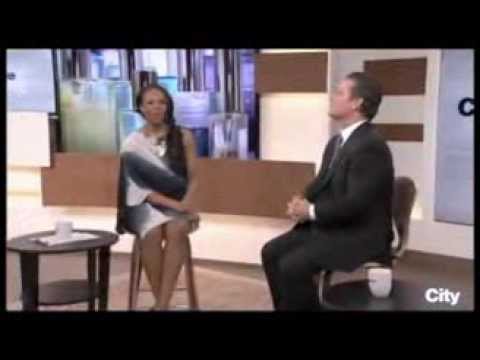 Nasal surgery, whether it is Rhinoplasty or Septoplasty, requires precision – down to the millimeter. The anatomy of the nose is intricate. Revision Rhinoplasty requires technical skill and artistry.
Some patients are not pleased with how their first Rhinoplasty turned out. There is a lot of room for error, especially if the surgeon doesn't have much experience or hasn't spent time understanding your goals and expected outcomes. However, it is not necessarily the surgeon's fault; it could be a result of an unavoidable change required once the work was started.
If you are unhappy with a previous Rhinoplasty (nose job) and are looking for a correction, visit Dr. Mulholland at SpaMedica in Toronto. With 20 years of experience and with a reputation for his innovation, artistry and precise skill, you owe it to yourself to have a consult and determine how he can fix the work you aren't happy with from your other surgeon.
Revision Rhinoplasty is common and offers patients that are disheartened by their new nose, a solution and a chance to get the outcome they dreamed of.
Some of the reasons why some patients require a Revision Rhinoplasty include:
Cosmetic Issues: Sometimes through error or unexpected problems, the surgery results in deformities that was not present prior to surgery. Other times a change in the nose can highlight or bring to attention other issues that were not noticed prior to the surgery. In either scenario, there is a visible deformity that you want corrected.
Unsatisfactory Outcomes
Unsatisfactory outcomes need to be corrected. After the financial and emotional investment in your procedure, you do not want to accept something you do not feel is right or that you didn't agree upon prior to surgery.
Health-Related Issues: Rhinoplasty can sometimes cause difficulty breathing. This can be addressed with Revision Rhinoplasty and Septoplasty to open up airways.
Ethnicity: If a nose is altered too much from its original state and the native qualities are removed, there can be poor outcomes. Typically an implant is required to correct this issue.
Like all other surgeries, Revision Rhinoplasty comes with possible risks and complications such as bleeding, infection and reaction to anesthesia. Other concerns include scarring, breathing, complications, nose, pain and discoloration, septal perforation and uneven nose.
Choose a surgeon that is Board Certified and well experienced in the field of Rhinoplasty and Facial Surgery to limit the chances for complications and side effects to occur.  Dr. Mulholland is world renowned for his skills and the best choice for patients in Toronto and the GTA.
Follow the doctor's instruction in your medication regimen. Disclose your medical history and type of drugs you are currently taking before Revision Rhinoplasty, especially drugs in the past six months. It is an outpatient procedure and patients generally go back to their homes following the surgery.
Take a week off from work following the surgery. The nose will take time to fully heal following the Revision Rhinoplasty. Avoid strenuous activities for at least a month.
The swelling can last for a few months to a year. Be patient with the results and evaluate your final results after a year.
Due to the difficulty and expertise required in fixing or correcting a previous nose surgery, Revision Rhinoplasty tends to be more costlier than the initial nose job, depending on the profile.
Starting cost for the surgery is from $10,999. It is best to speak with our staff regarding financing options and to request cost details more in details.
How Long Is The Revision Rhinoplasty Procedure?

Revision Rhinoplasty procedures can be performed in under an hour in many cases. In more extreme cases, they may require several hours of sculpting of the nose's underlying framework.

How Is The Recovery From Revision Rhinoplasty?

Recovery from Revision Rhinoplasty is similar to that of a the original Rhinoplasty – a downtime of about 10 to 14 days. Sometimes a cast and surgical tape is placed for one week following surgery to help mold and heal the nose after surgery. Most Revision Rhinoplasty patients can resume their normal activities within a week or two.

When Can You Get A Revision Rhinoplasty Procedure?

Patience is a must! Your nose must heal from your first Rhinoplasty. Most cosmetic plastic surgeons recommend waiting anywhere from 12 to 24 months before proceeding with a Revision Rhinoplasty surgery.
Your Next Step will be booking a consultation with our board certified Rhinoplasty Surgeons who will help you reconstruct and reshape your previous surgery. Revision Rhinoplasty is a complicated procedure which requires the best expertise. Dr. Stephen Mulholland has been performing cosmetic surgery on faces for over 20 years. Book an appointment to meet him and his staff and call 1-877-211-7505.