Summary
The ThreadLift is a suture based and minimally invasive Facelift procedure that involves removal of a small amount of loose skin from the jowl and upper neck with small hidden incisions behind the ear.
Length of Procedure
1-3 hours
Anesthesia
General or Local
Alternative Names
Lunchtime Lift, Weekend Lift
Good candidates for the procedure are patients with aging skin that is sagging in the lower portion of the face.
Introduction
As the face ages we lose fat volume. With deflation and loss of fat volume we experience a deterioration and descent of our soft tissue. This laxity creates jowls, excess neck and cheek skin. Traditional Facelift and Neck Lift surgery has been the mainstay of therapy.
Dr. Mulholland has helped pioneer ThreadLift procedures that use minimal  incisions, well hidden and supportive sutures and tissue techniques to provide results with less recovery downtime and risk.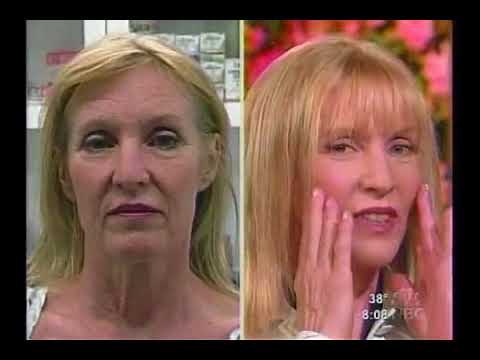 During the initial consultation, your surgeon will evaluate you as a candidate for the ThreadLift. Dr. Mulholland will explain to you the benefits of the ThreadLift along with other suitable procedures to fully inform and prepare you to make a good decision. Be prepared to discuss your medical history, drug intake and medications. It is vital that you are completely open about yours and your family health during the consultation to avoid any  complications during and after the surgery.
The ThreadLift procedure is a minimally invasive and can be performed under local anesthesia. The procedure takes less than two hours to perform and the incisions are hidden in the scalp and behind the ear. There is a minimal amount of bruising and most patients can return to work within a week.
The results of Dr. Mulholland's ThreadLifts can last for five years or more and the results have been heralded as some of the finest minimally invasive work in North America.
The ThreadLift may include Intense Pulse Light Photo Rejuvenation, FotoFacial, Laser Fractional techniques, soft tissue fillers such as Voluma, Juvederm, Restylane or Perlane and Botox Injectable or Dysport Injectable to enhance results.
The combination of these non-invasive skin enhancement techniques together with the thread lift procedure will provide you with beautiful skin. The combination of attractive looking skin with minimally invasive surgical techniques has made Dr. Mulholland and SpaMedica, one of Canada's most reputable and busiest facial rejuvenation and Facelift practices.
The threads used in the ThreadLift are very safe and are the same suture material used in open, surgical Facelifts.
The Composite ThreadLift: This is a more extended ThreadLift procedure that uses sutures in both the deep supportive tissues and skin layers. The Composite ThreadLift takes 2 – 3 hours to complete and can be performed under local anesthetic or IV sedation.  Although there are no cuts or scars, the composite ThreadLift requires 1 – 2 weeks of recovery time to look reasonable in makeup. On average, the lift effect is 50% – 70% of a surgical lift and lasts 5 – 7 years.
The ThreadLift shows immediate lift effects of the brow, cheeks, jowls and neck. The ThreadLift lasts several years and can be repeated.
The many social, professional and lifestyle benefits of a ThreadLift procedure can enhance one's appearance and help harmonize a patient's sense of well-being.
The ThreadLift is often combined with adjunctive surgical procedures like cosmetic eyelid surgery (Blepharoplasty), micro Fat Transplantation to the face, Facial Liposuction of the chin and neck, or short-scar Neck Lifts, to mention a few.
Following your procedure Dr. Mulholland and his team will recommend a comprehensive postoperative care regime over a six month period of time that is included as part of your procedure. Your comprehensive program will include a recommendation for our medical grade Home Skin Care which will help support and enhance your results.
Due to general aging, you may need a revision ThreadLift surgery to regain the youthful look again. To keep the results look fresh and youthful for a long period, follow a proper skin regimen routine along with keeping your body healthy with a nutritious diet and exercise.
Composite ThreadLift start from $9,000.
The ThreadLift is an elective cosmetic surgery thus it is not covered by insurance. Our surgical clinic offers special financing options to help with the payments.