Mommy Makeover
Mommy makeover is a comprehensive solution for Moms that are looking to restore their body after childbirth. The package of procedures will remove excess weight, lift breasts, tone and tighten skin and more.
Length of Procedure:
2 - 4 hours
Cost:
Starting from $10,000
Where:
SpaMedica in Toronto, ON
Good candidates for mommy makeovers are patients who want to achieve a significant improvement in their figure, shape, and form after children and breastfeeding.
Individuals who may be pregnant at the time of the procedure, have unrealistic expectations, are medically unwell, or have inflammatory, infectious lesions or skin cancers in the areas of treatment, are not be suited for the mommy makeover procedures.
Listen to our Podcast on Mommy Makeover
Introduction
The mommy makeover is designed for women who are looking to regain their figure after going through childbirth and breastfeeding.
A mommy makeover provides body contouring to help regain a fit and youthful look after going through rigorous changes related to pregnancy, childbirth, and breastfeeding.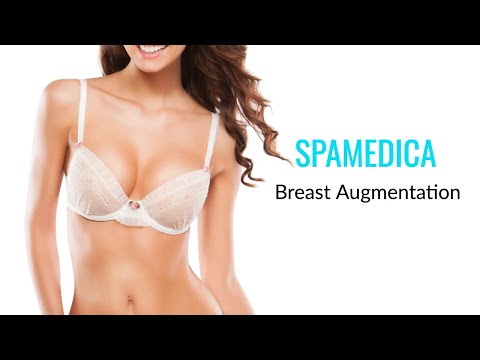 Introduction
Mommy Makeover Before and After Gallery
Procedures can be done on the breasts, tummy and other areas where you want to remove unwanted fat and skin.
A mommy makeover is a combination of surgical and non surgical treatments that lead to restoration and rejuvenation of a female's figure.
The surgical treatments at SpaMedica Toronto generally include:
Breast Augmentation

Breast Lift Surgery

Mini Tummy Tuck

Tummy Tuck

SmartLipo

BodyTite
Depending upon the postpartum degenerative changes that have occurred, such as advanced cellulite of the buttock, posterior, outer and anterior thigh, non-surgical cellulite reduction treatments and surgical cellulite treatments using the Cellulaze™ and CelluTite™, may also be deployed.
The non surgical components of a mommy makeover include:
Removal of unwanted hair

Stretch mark reduction

Non surgical liposuction program

UltraShape®

BodyFx™

Zeltiq®

Zerona™
With modern anesthetic techniques, most Mommy Makeovers can be performed under IV sedation and less invasive anesthetic techniques.  Most procedures last three to four hours or less and generally the recovery times are measured in one to two weeks.
After Care Instructions and expectations
Most patients require approximately one to two weeks of recovery time, especially if the combination of procedures include breast implants and breast augmentation surgery combined with high tech modern liposuction, such as Bodytite™ and Smartlipo™ and no actual tummy tuck is needed.
Mommy makeovers with combined full tummy tuck surgery with muscle tummy tightening and repair with breast augmentation performed both under the under the muscle and combined with liposuction surgery, will usually require two to three weeks before return to low-impact activities of daily living, such as work and routine childcare and housework.
However, 1-3 weeks of recovery following a mommy makeover does not mean that patients are immobile.  
At SpaMedica in Toronto, we believe in early ambulation and movement, even on the first day and most patients are kept overnight for the safest possible period of observation and also to mobilize patients and get them ambulatory.
During that two-week recovery period, you will be seen approximately three to four more times at SpaMedica, where your dressings will be changed, the progress of your surgical healing assessed and recommendations made.  
The recovery period is also a time where you will wear a soft, supportive bra for the breast augmentation and implants, a liposuction body contouring garment for your tummy tuck and liposuction procedures.  This garment will help shrink wrap your skin, ensuring the best possible skin contour and shape.
There may be small drains that are also deployed under your skin following your abdominal skin tightening treatment, be it BodyTite™, SmartLipo™ advanced liposuction surgery or mini or standard tummy tuck surgery.  These drain are placed under the skin in the operative pocket will help facilitate removal of lymphatic fluid until your own lymphatic system can take over.  
Generally, at the end of 10 to 14 days, all tummy drains are removed.  Small drains are also used in your breast augmentation surgery to greatly reduce the early swelling and turgid distension that can be associated with breast augment surgery and these are usually removed on day three.
For the surgical corrections of the mommy makeover, including breast augmentation, breast lift, tummy tuck, BodyTite™ or SmartLipo™, there is no specific maintenance required.
Other components of the non surgical mommy makeover, including skin tightening treatments, stretch mark reduction treatments, cellulite reduction treatments and laser hair removal may require a certain degree of maintenance.
Breast Implants for Mommy Makeover
There are a variety of breast implants sizes and shapes and the vast majority of mommy makeover patients select the new cohesive silicone gel breast implants, or "gummy bear" implants as they are less likely to leak or show ripples and wrinkles compared to the older saline-filled breast implants.
The cohesive gel implants feel much more natural, do not leak and come with a lifetime warranty. The incision used and pocket placement for your mommy makeover breast implant and breast augment surgery will be discussed with the surgeon.
Body Contouring for Mommy Makeover
Other body contour concerns that often need to be addressed with the mommy makeover include lax skin of the abdomen, stretch marks, and laxity of the abdominal muscle. One or more of these post baby tummy changes may have conspired to compromise your figure, shape, and form following childbirth.
Post mommy tummy changes can include loose skin, stretch marks, unattractive belly buttons and loose bulging muscles. These post mommy tummy anatomical changes and aesthetic concerns are corrected, with combinations of advanced modern liposuction technique such as BodyTite™ and SmartLipo™, in combination with mini tummy tucks, especially if a C-section scar was deployed for childbirth and/or standard tummy tucks if the tummy changes are more extensive.
Patients may undergo the Bodytite™ and Smartlipo™ for the gentle removal of unwanted fat and the non-excisional contraction of soft tissue. For more extensive skin laxity, then the Bodytite™ and SmartLipo™ can be combined with mini tummy tuck incisions or standard tummy tucks where the loose skin is removed, and the belly button may be restored and the muscles may be tightened. The extent of the abdominal contouring required necessitates a consultation and examination of the degenerative effects that have occurred with pregnancy.
Non surgical treatments can be combined with your surgical treatments such as high-speed laser hair removal, removal of pregnancy mask and hyperpigmentation in the facial areas, cellulite reduction, non-surgical treatments, such as stretch mark removal.
As with all surgeries, there are potential complications and risks. Dr. Mulholland will review all risks and concerns with you. Dr. Mulholland has run Canada's premier clinic in Toronto for 20 years, putting patient safety and comfort as his top priority, with beautiful outcomes a close second.
Patients are generally extremely pleased with their aesthetic contour, shape and form.  Dr. Mulholland, has performed many mommy makeovers on television shows such as Cityline, Global Entertainment Tonight and CTV's eTalk and the results of these treatments can be viewed on this website.
Diet and exercise can only help so much, and do not help with skin laxity, stretch marks, breast volume loss and droopiness and muscle tummy weakness. Moms enjoy restoring their pre-pregnancy body.
The cost of the mommy makeover will depend upon the combinations of procedures and techniques deployed.  But in general, most mommy makeovers, if one combines a breast augmentation, breast lift surgery, abdominoplasty surgery, and multiple-site body liposuction treatments and cellulite reduction treatments the costs starts from $10,000.  SpaMedica in Toronto offers patient financing to help defray this cost over monthly payments spread out over several years.
Fill out our appointment request form or "ask a question" form and upload up to 3 photos for Dr. Mulholland to review or to schedule by phone,  simply call 877-695-2835. Call today to recapture the figure, shape and form that you once had.
Is the Mommy Makeover painful?

Depending on the type of tummy correction required, muscle tightening or not, and the type of breast augment and breast implant or lift technique deployed, under the muscle or above, will determine the amount of pain and discomfort. In general, however, women who have undergone childbirth find mommy makeover surgery far less painful and just as pleasing as it is a lifelong, rewarding adventure.

How long will the results of my Mommy Makeover last?

The results of your procedure should last the rest of your life.  The modern liposuction techniques will permanently remove unwanted post baby fat that you are unable to shed through diet and exercise, typically off the hips, flanks, outer/inner thighs and sometimes the inner knees and arms.

As long as you exhibit self-control, moderate exercise and weight maintenance, the improvements will be life long.  The results of your breast augmentation and/or breast lift surgery will also be lifelong, as modern cohesive gel breast implants are warrantied now for life.

Why choose SpaMedica and Dr. Mulholland for my Mommy Makeover?

In choosing Dr. Mulholland, one of Toronto's best plastic surgeon, and SpaMedica Toronto, you're choosing one of Canada's foremost plastic surgeons with over 20 years of experience in cosmetic surgery.  Dr. Mulholland is a highly-regarded and skilled surgeon and is consistently ranked as one of Canada's best plastic surgeons.