Summary
Breast Augmentation is a cosmetic surgery procedure performed at our clinic in Toronto, ON to increase the volume and size of your breast.
Enlarge and enhance your breasts with safe and medically approved saline and silicone implants.
Department
Cosmetic Surgery
Lead Doctor
Dr. Stephen Mulholland
Anesthesia
Local or General
SpaMedica offers complimentary Vectra 3D imagine, allowing patients to see how their breasts will look before surgery.
Introduction
Breast augmentation is a plastic surgery procedure that uses high tech, man-made, Health Canada approved prosthetic devices, called a breast implant to augment the volume, proportion and shape of the breasts.
Breast augmentation is one of the most common procedures performed in North America.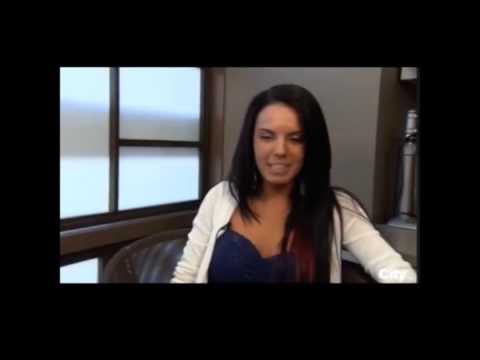 Introduction
What is Breast Augmentation?
Dr. Mulholland has been an innovator and a pioneer in this area, with the use of the VECTRA® 3-D Pre-Op Breast Imaging, to help patients decide which size and shape of implant best suit their conscious and subconscious goals for beautiful figure, shape and proportion enhancement.
Augmentation can be performed as well with one's own fat tissue. Fat can be harvested from areas where there is excess focal regions of fat accumulation and be purified and transplanted, through fat injections to the breast. Generally fat transplantation is recommended for those that want a modest one-half cup size improvement and is also good for fat grafting over implants that are already in place to enhance contour or camouflage implant edges, or correct asymmetry.
Breast augmentation with breast implants themselves is by far the most popular and Dr. Mulholland has been performing augmentation surgeries for 20 years.
By far the most common implant selected by patients is the cohesive "gummy-bear" Silicon Gel Implant and, depending upon the size selected, these breast implants are inserted through the inframammary fold or under-the-breast incisional approach. 
Augmentation is a relatively quick procedure; usually performed in approximately 60 to 90 minutes. The procedure is performed as an outpatient under light IV sedation or general anesthesia.
The various breast implant insertion incisions. The Trans-axillary, Peri-areolar, and Trans-umbilical are all more commonly used for the saline breast implant procedure, while the infra-mammary incision is most commonly used for the "Gummy Bear", cohesive silicone gel breast implants There are a few reasons why breasts may lack volume and projection. Some factors include genes, aging or after breastfeeding.
The most common incisions include the under-the-breast or inframammary incision; the trans axillary or through-the-armpit incision; the periareolar or areolar incision; and the transumbilical or through-the-belly-button incision.
The armpit, periareolar and belly button incisions can be used when saline or salt water breast implants have been selected, as the shell can be rolled up and inserted through an small telescope (also called an endoscope) and the implant inflated with saline (sterile salt water) when the breast implant is in the pocket, which allows for small incisions.
Generally, for any moderate- to large-sized silicone, cohesive gel breast implant, the under-the-breast, inframammary incision is the optimal incision selected, as the cohesive gel breast implant is often too big to put through the smaller saline incision locations.
Once the incisional approach has been decided, then a pocket must be made for the breast implant. The breast implant pocket may be under the breast gland or under the pectorals chest wall muscle. It could also be a combination of both which is called the "dual plane". The breast pocket's location is often based on the characteristics of the patient's chest tissues.
The Implant
Finally, the implants need to be selected. There are many types of implant shapes, sizes, and materials; round, teardrop (called anatomic), smooth, textured, saline, low viscosity gel, highly cohesive and form stable silicone gel implants. It is now possible for a woman to select different heights, projections, and widths within each breast implant classification to achieve an individualized and natural appearance.
The vast majority of breast augmentation patients tend to have thin upper chest walls with visible ribs and collarbones and, therefore, the under-the-pectoralis-major-muscle also called "under the muscle" pocket is generally the most favorable, providing soft tissue camouflage and coverage at the breast implant-chest wall juncture.
Patients who have a large amount of glandular tissue that is somewhat deflated and mildly droopy, a sub-glandular, or under the breast gland and over the muscle pocket may be used, which is on top of the pectoralis major chest muscle, to give the breast enhanced projection shape and form.
After Selections Are Done
Once the pocket has been decided, the breast implant pocket is dissected and the implant is inserted into the pocket. A drain may or may not be used to facilitate removal of fluid from the pocket and, in general, a water-tight soft tissue incision closure is performed. The sutures used are mostly absorbable and removal is not necessary.
In the under-the-breast, inframammary incision, the scar ends up being the new inframammary refold and the incision usually can't be seen in the standing, sitting or even lying down positions, without the breast itself being lifted. In order to assist in the selection process, Dr. Mulholland may use computer simulation surgery to give you the best possible sense of what breast implantation surgery results can be achieved.
The breast implant surgery itself takes approximately two hours to complete and is most often performed under IV sedation. A general anesthetic is usually not required. Most breast augmentation patients who have their surgery performed under a light IV sedation have no recollection of the procedure.
The IV sedation or general anesthesia is always performed by a fully certified anesthesiologist who cares for your medical condition while Dr. Mulholland performs the procedure.
Find the Right Combination for Your Body
As we age, there is a natural soft tissue deflation and loss of body and facial fat. Loss of body fat and shrinking of the breast gland can result in inadequate breast volume and projection for many women.
If your breasts lack volume and proportion because of hereditary causes, natural aging, or post-baby deflation, breast augmentation implantation surgery may be the appropriate procedure for you.The social, professional and lifestyle benefits of breast implants and breast augmentation surgery are well-documented in medical literature.
No amount of diet and exercise or will increase your breast size. In deciding whether to proceed with surgery, breast augmentation Toronto patients must be realistic about the proportional enhancement that enlarged breasts can bring to their figure, shape, and form, need to be in good medical condition and have no recent history of breast cancer. 
Silicone Cohesive Gel vs Saline Impalnts
The "gummy bear" or cohesive gel breast implants have the advantages over saline breast implants of being more breast-like in feel and texture very rarely do they ripple or have visible irregularities; they do not leak, and they have a lifetime warranty provided by the manufacturer. In contrast, salt-water, saline breast implants have been around for 30 or 40 years and have the longest history.
The problem is that the salt water, unlike the cohesive gel breast implants, which can hold the shape of the implant structurally in all positions – saline breast implants lack the viscosity and in certain positions, particularly bending over, one can often see collapse of the breast implant shell with ripples or visible rib-like structures under the skin.
Saline breast implants do have a risk of rupturing approximately 2% per breast, per year and eventually, the saline breast implant will likely rupture and have to be replaced.
Our Preference: Cohesive Gel Breast Implants
Cohesive gel breast implants come in a wide variety of shapes (round or tear dropped, also called anatomical breast implants), heights, widths, and projections. The cohesive gel breast implant comes with a lifetime warranty that there will be no structural integrity faults within the breast implant and any fatigue or failure of the structural integrity results in a complimentary procedure on the compromised site. 
The recovery during the first week is characterized by pain and discomfort, but by the third or fourth day, gentle breast massage can start being performed to soften the implant pockets. After leaving the clinic, you will go home in an elastic breast band or soft, supportive bra. The breast band or bra helps keep the breasts in the correct position. Initial discomfort is controlled with oral medication. There may be some sutures that need to be removed.
Light activities can be resumed almost immediately. Aerobic activities and upper body strength training can be resumed in approximately six weeks. The patient will be shown breast massage techniques which involve massaging the implants within the breast pockets during the post-operative period.
The massaging reduces the frequency of wrinkling and the risk of capsule formation. In the first two to three weeks, the breast implants generally tend to appear to swollen and ride a little too high and take two to three weeks to drip down into the pocket and assume a more natural appearance.
n general, by six weeks, most breast augment patients can return to full activities, including exercises which involve pectoralis major muscle, such as push ups. Toronto Breast Augmentation patients should plan to look good in bathing wear, a cocktail dress and a tank top within a few weeks and should plan social events after surgery accordingly.
The results of a breast augmentation performed with a cohesive gel silicone breast implant, may well last the rest of your life. If your breast augmentation was performed with a fat transplantation, there's a natural loss of fat substance and volume as women age and there may be a loss of breast shape and volume over the 5-10 years following the fat grafting to the breasts.
There is no specific "in office" maintenance following your breast augmentation procedure, although it is recommended that a gentle massage is performed on a daily basis to keep the capsular collagen tissue soft and mobile and to feel for any suspicious breast lumps. The cohesive gel implant brand of the breast augmentation procedure have devices (breast implants) that are warrantied for life and should never have to be replaced in patients with relatively normal activities of daily living, including golf, sleeping on your stomach, normal intimacy and high impact sports.
You can expect larger and shapely breasts. Dr. Mulholland's aesthetic judgment is for a natural-looking and proportionate breast enhancement. In general, modern breast augmentation involves pre-operative 3-D imaging with a tremendous amount of patient participation selecting the size and shape of the breast implant. By selecting the size and shape of the breast implant that best fits their figure, shape and form, most patients are ecstatic with the results of their Dr. Mulholland breast augmentation procedure.
Dr. Mulholland's insistence on using the 3-D VECTRA® imaging has allowed patients to participate in the size and shape selection of their breast implant or breast prosthesis and has greatly enhanced the happiness of those patients.
Most patients look quite good on the first day or two following a breast augmentation procedure. Once the drain has been removed and patients start to massage their breast implants, by the third week, most breast augmentation patients look very good. Implant contour, shape, and form continues to evolve or remodel fully over one year following the breast augmentation procedure.
Starting cost for Breast Augmentation in Toronto is $7500-$9000. The complete cost for your breast augmentation will depend on a few factors such as:
Type of Implant
Size of Implant
Incision Site
Doctor and Staff Fees
Usage of the Vectra 3D Imaging
The procedure is not covered by insurance as the procedure is considered as an elective surgery. As a patient, you are required for payment.
At our clinic, we accept cash, cheque, credit card and financing which are outlined in our payment policy sheet.
To learn more about special financing options, please contact our office.
If you're looking for more information about breast augmentation or any other cosmetic or surgical procedure you can continue browsing our website to learn more. If you have any questions regarding your face and body treatment options, don't hesitate to call us to schedule an appointment. Our SpaMedica Toronto office can be reached at 1-877-695-2835. Alternatively, you can book a consultation online.