Liposuction
Liposuction is a fat removal procedure through suction tubes and instruments. It is an effective body contouring procedure for patients wanting to lose stubborn pocket fats and have a more defined shape.
Length of Procedure
45-60 minutes
Before & After Gallery
Lead Doctor
Dr. Stephen Mulholland
Anesthesia
General or Local
Liposuction is for patients looking to remove stubborn fat from their face and body.
Are You A Candidate?
The best candidates are patients who have unwanted deposits of fat that detract from their ideal shape and contour and have tried their best at diet and exercise to modify their shape and figure.
Candidates should be medically healthy without uncontrolled illnesses such as diabetes, heart disease or hypertension.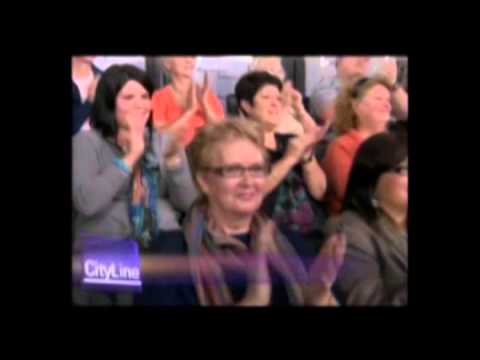 Are You A Candidate?
Liposuction Before and After Gallery
Liposuction is the term used to describe body contouring and the removal of localized focal fat SpaMedica by gentle aspiration, through small hidden incisions.  
Modern liposuction is not merely the removal of areas of unwanted fat, but the simultaneous control and contraction of the soft tissue that lies over it.
In more old-fashioned liposuction techniques, commonly called Tumescent Cannula Liposuction, a very diluted local anesthetic was inserted into the fat to swell up the fat and make the fat numb.
Next, a small, blunt-tipped microcannula was inserted under the skin into the area to be contoured and the fat removed by sucking it traumatically through little holes at the end of the cannula.
The old-fashioned techniques were successful in removing the fat, but very often the patient would complain of an uneven skin or skin laxity after the removal of the supportive under-layer of fat.
Modern liposuction introduces the use of energy-assisted devices to heat, liquefy and coagulate the fat just prior to its aspiration and removal, making the removal of the fat, in its liquefied state a more gentle process with less bruising, swelling and pain than older techniques.
Even more important than improved recovery, the use of energy to heat the soft tissue stimulates skin tightening, contraction and enhances skin tone after liposuction.
In the past, a tummy tuck, an arm lift, a thigh lift or a neck lift might have been necessary, but now a small minimal-incision, minimally-invasive, energy-assisted liposuction can be performed and lead to excellent contours and shapes.
The common areas of Liposuction vary slightly from men and women. Men typically seek procedures only for the upper body and chin, whereas women will sometimes look to get their lower body done as well.
The most popular region for Liposuction is the stomach and chest (gynecomastia) for men. .
For women, popular regions include the stomach, buttocks, hips, and thighs.
The forms of energy-assisted liposuction include:
VASERLipo (VASER liposuction or UAL)
SmartLipo (laser-assisted liposuction or LAL)
BodyTite (radiofrequency-assisted liposuction or RFAL)
VASERLipo involves the use of an ultrasonic energy released through a small probe into the fat. The ultrasound waves gently vibrate and implode the fat cell, creating a soft, liquefied, milkshake-like substance.
Once the ultrasound has liquefied the fat, Dr. Mulholland then uses a very small, blunt-tipped microcannula, which is a hollow metallic tube with little holes at the end, to gently aspirate and remove the liquefied fat from the unwanted localized areas of excess.
The real advantage of VASERLipo is its gentle nature and the ability to still use the fat to fat graft following the liposuction.
The weakness of VASERLipo is that it does not provide significant soft tissue contraction, so other energy-assisted devices must be used after the VASERLipo™ procedure to ensure the suitability of the skin and soft tissue once you have used the ultrasound to cavitate or liquefy the fat.
There are two types energy-assisted liposuction devices that have proven, strong internal soft tissue contraction, and deploys to optimize skin tightening following liposuction.
SmartLipo also called laser-assisted liposuction, and BodyTite, also known as radiofrequency-assisted liposuction.
SmartLipo uses a small laser probe to emit laser energy, which coagulates and liquefies the fat, closes off small blood vessels to minimize the bruising and facilitates easy aspiration of the fat with a microcannula to minimize pain and discomfort.
The advantages of SmartLipo over VASERLipo is the heat that is generated will lead to a reciprocal contraction and tightening of the skin, thus allowing body contouring, but still achieving skin tightening. Studies have shown that six to 12 months after the liposuction, up to 17% area contraction of the skin can occur following SmartLipo.
This SmartLipo contraction of the skin minimizes the risks of irregularities, laxity and optimizes the ability of patients to avoid more invasive incisional procedures like tummy tucks, arm lifts, thigh lifts and neck lifts.
BodyTite, or radiofrequency-assisted liposuction (RFAL). BodyTite uses electrical current waves to coagulate and liquefy the fat and the blood vessels to minimize any post-operative pain, bruising and swelling.
But the electrical current waves, much like an internal Thermage and internal Venus Freeze, causes a radiofrequency soft tissue contraction of up to 35%.The use of BodyTite™ has allowed
The procedure is generally performed either under local anesthesia with oral sedation or local anesthesia with IV or general sedation.Most patients who are not prone to anxiety have liposuction performed under local anesthesia and oral sedation. Local anesthesia is inserted into the area of unwanted fat. The fat then becomes totally anesthetic, much like a dental procedure, and the gentle extraction can be performed.
The results of your liposuction will be life-long. The fact that is removed will not return.  It is very important to have weight maintenance after liposuction and stay within five to ten pounds of your liposuction weight to ensure permanent contour and figure enhancements. Excessive weight gain following your liposuction procedure will result in fat being accumulated, not to the liposuction area, but to other areas where traditionally you would not have collected fat; again, compromising figure, shape, and form.
There is no liposuction maintenance required for the fat that has been removed, as it is permanently gone. However, maintenance skin-tightening, body heating treatments, such as bulk heating radiofrequency devices like the Venus Freeze, Accent, Exelis, VASERShape, Forma or Thermage Body are deployed in your post-operative program to ensure optimal skin contraction and tightness.  Once your series of postoperative treatments have been completed, Dr. Mulholland will recommend a single treatment every three months to maintain skin tautness, elasticity, and contour.
Removing stubborn fat that makes you uncomfortable or unhappy with your appearance is empowering and freeing. It also leads to a healthier body. The fat loss is permanent – as long as you do your part to prevent new fat growth.
Following the procedure, patients are advised to continue on with a healthy lifestyle while staying near their goal weight.
There is a range in liposuction pricing, depending on the size and amount of fat and number of areas to be treated. In general, single-zone modern energy-assisted lipo with three combined devices such as VASERLipo, SmartLipo, and BodyTite deployed during a treatment will start at between $3,999.00 to $6,999.00 for the first zone with subsequent zone discounting for second, third and fourth zones.
Generally, depending on the size of the patient and their Body Mass Index, patients can have three to four zones performed with total body contouring for $9,999.00.
Special financing is readily available for our patients, inquire about it with our clinical staff.
Your next step will be a consultation with our medical staff and renowned cosmetic surgeon, Dr. Stephen Mulholland.
In your consultation, you will be medically evaluated and shown options catered to your goals and aesthetics. Be prepared to discuss your medical history, and come in with realistic expectations.