Summary
The Brazilian Butt Lift offers a shapelier and more voluminous buttocks through a surgical procedure of liposuction and fat transplantation.
Alternative terms: Butt Enhancement Surgery, Fat Grafting to the Buttocks, Butt Augmentation
Anesthesia
Local or General
Lead Doctor
Dr. Stephen Mulholland
Good candidates for the Brazilian Butt Lift are patients who would like to have a shapelier buttocks and have enough donor fat to be transplanted to the area. Patients should be in good health and have realistic expectations.
What is the Brazilian Butt Lift?
Butt Augmentation involves fat transplanted from an unwanted area to the buttocks. The fat is harvested through liposuction from unwanted areas such as the abdomen, hips, and outer thighs and transplanted to the buttocks.
Patients often desire more fat in the buttocks for aesthetical reasons—to give their lower body contour with an overall hour glass figure.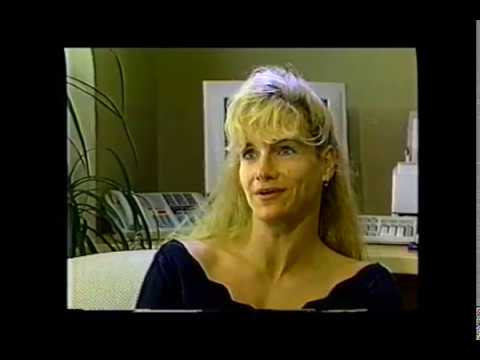 What is the Brazilian Butt Lift?
Brazilian Butt Lift Before and After Gallery
There are couple options available for the Butt Lift: implants and fat grafting.
The most common option is the Fat Grafting, and this is what the Brazilian Butt Lift often refers to. It is the method to sculpt the entire buttocks and lower back, with the goal of a rounded posterior with a shapely waist to complement your body figure. Fat is removed via a cannula through a technology called VaserLipo, that suctions the fat. The fat can be taken from anywhere from the body that provides ample amount which is typically the abdominal area. The removed fat is injected into the buttocks, giving patients the contour they dream of.
The other options patients have are Butt Implants made of silicone to enhance and contour the shape of their posterior. The procedure is more invasive than the Brazilain Butt Lift as it requires a larger incision. Women with the undeveloped rear end can benefit from the implants to have their clothes fit better, and make them feel more confident.
The buttocks is one of the biggest fat grafting zones on the body. This means that a large amount of donor site fat is required in order to create volume and shape to the buttocks. It is not uncommon to inject 300-400 cc of purified fat into the buttocks, requiring 1-2 litres of harvested donor fat.
The most common donor sites include the abdomen, hips, flanks, and outer thighs.  One of the benefits of the Brazilian Butt Lift is the large amount of donor site fat required. This means that multiple donor zone liposuction needs to be performed, resulting in body contouring in addition to the butt augmentation. We call this a "Total Body Contouring," with the buttocks getting rounder, fuller, and lifted while the donor sites get contoured and shaped.
The donor sites are infiltrated with local anesthesia, providing a painless experience. The site is then treated with the high-tech Vaser Lipo device. Doctor Mulholland has pioneered this gentle, atraumatic, ultrasonic liposuction and harvesting of fat.
The Vaser Lipo system consists of an ultrasonic probe that is inserted into the donor fat sites. The probe emits an ultrasonic energy wave into the donor fat tissue, softening and loosening the fat cells from their fibrous attachment. The gentle ultrasound waves separate the fat cells from their lobular fibrous encasement and mix these cells with saline from infiltration—like a fat smoothie.  Preparation of fat graft material includes centrifugation and separation of the fat from the unwanted serum, blood, and local anesthesia.
Pictured: Brazilian fat graft fat A. Normal fat cells live in tightly bound compartments, making their extraction difficult and traumatic. This can damage the fat cells needed to survive the transplantation process. B. The Vaser Lipo probe emits gentle ultrasound waves that dislodge the fat cells without trauma . These cells mix with the tumescent local anesthesia to make a fat cell "smoothie."
Patients having cosmetic enhancement done on their posterior report various benefits from their Brazilian Butt Lift such as:
Feeling confident in their body
Clothes looking and feeling better
Shapelier backside that fits well with their body profile
Less apparent cellulite
Increased volume and firmer rear
The Brazilian Butt Lift ultimately gives you added volume to your buttocks while avoiding the invasiveness and length of recovery time of Buttock Implants.
Natural Butt Augmentation offers body contouring– harvesting fat from unwanted areas to the more desirable areas.
When those squat exercises are not enough for your backside, Dr. Mulholland's fat grafting to the buttocks procedure will give you the confidence and desirable look you will want to show off on the fashionable streets of Toronto.
During the consultation, patients can request other procedures to be done alongside the Brazilian Butt Lift. Suitable body contouring procedures include liposuction, Breast Augmentation, or a Tummy Tuck.
However, it may be best to keep your procedures separate from each other as there will be a lot of downtime and potential pain from having more than one surgery performed. Consult with your surgeon to discuss other cosmetic enhancements that can be performed alongside your Brazilian Butt Lift.
There is no specific maintenance required for the Brazilian Butt Lift. About 30-60% of the fat grafts will survive in the recipient region. Dr. Mulholland over-grafts for that specific reason—to account for the fat grafts that will not survive.
Patients should follow a healthy diet to keep within a healthy weight range and are advised to doing leg exercises that target the glutes (once you are fully recovered!) vc. Stay healthy and hydrated.
After their Brazilian Butt Lift, patients should expect a shapelier buttocks with added volume and projection. Patients often come in for a second procedure twelve months following their first surgery to account for the lost fat grafts. A lot of patients love that first initial look that they want to keep that look going!
At SpaMedica we are more than happy to account for your goals.
The cost of the Brazilian Butt Lift starts from $10,999 and up. The price is dependent on the number of liposuction sites required. The surgery is considered elective and will not be covered by insurance.
Cost of the surgery in Toronto will depend on how much fat needs to be grafted, the cost for anesthetics, staff and invasiveness.
Special Financing is offered as an option to our patients to make payment easy and feasible. Learn more about this when you speak to your medical representative.
Patients have the option of uploading three photographs prior to their appointment.
To book, call our surgical hotline at 1-877-695-2835 or fill out our consultation form and our customer service representative will get in touch with you.