What is BodyTite™?
BodyTite™ radiofrequency-assisted liposuction is the use of gentle radiofrequency electrical energy to internally coagulate and liquefy the fat cells and the blood vessels. By gentle coagulation and liquefication of these structures, the removal of the fat is made much easier than the old-fashioned, more traumatic avulsion techniques of pure tumescent liposuction.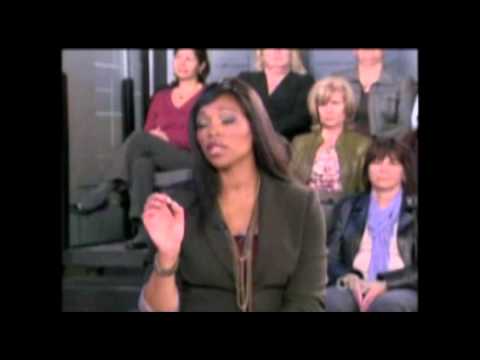 What is BodyTite™?
Listen to our Podcast on Surgical vs Nonsurgical Liposuction
More on BodyTite™ radiofrequency-assisted liposuction
The radiofrequency electrical energy also coagulates the small blood vessels, minimizing the risk of bruising. BodyTite™ is one of the energy-assisted devices that Dr. Mulholland deploys on almost every case of liposuction. One of the big advantages of using BodyTite™ is the enhanced contraction – up to 35% soft tissue contraction and skin tightening – after the procedure, minimizing the risk of soft tissue laxity and irregularity and often allowing patients to unergo BodyTite™ rather than more invasive and extensive tummy tuck, arm lift and thigh lift procedures.
Figure 1. The BodyTite Radiofrequency assisted Liposuction device. BodyTite is the worlds most popular and powerful soft tissue contraction and tightening liposuction machine.
Figure 2. The BodyTite Radiofrequency Assisted Liposuction hand piece
Like all modern liposuction techniques, most are performed under local anaesthesia and oral sedation and for those that are more anxious in nature, intravenous sedation. The local anaesthesia is called tumescent anaesthetic and is very dilute lidocaine, a local anaesthetic agent, that is instilled gently into the unwanted areas of fat to be contoured.
Once the local anaesthesia and tumescent anaesthesia has been infiltrated, the BodyTite™ applicator is applied. The internal radiofrequency electrode is silicone-coated and slides through a very tiny access port. These access ports are usually 3mm in length and expertly hidden by Dr. Mulholland. The internal probe then moves into the fat to be contoured and begins to emit radiofrequency electrical waves. The radiofrequency electrical waves heat the localized fat, liquefying and coagulating the fat, allowing for easy extraction and aspiration. The electrical waves and radiofrequency current also seal the blood vessels, minimizing the risk of bruising. The BodyTite™ applicator actually aspirates and removes fat as it is liquefying and coagulating, providing immediate contour.
The internal radiofrequency waves stimulate vertical fibres called the FSN, or fibroseptum network. These connective tissue elements are what hold our skin to the underlying muscle and one of the things that get lax and loose as we get older. The BodyTite™ radiofrequency-assisted liposuction profoundly contracts the FSN, leading to a three-dimensional contraction of your soft tissue of up to 35%, providing tummy tuck, arm lift, neck lift and inner thigh-like results without the excision or scars.
Figure 3. The BodyTite internal probe release radiofrequency electrical energy that liquefies fat, seals small blood vessels and tightens the skin through contraction of the fibroseptal network fibers.
The radiofrequency waves also then travel up to the external portion of the handpiece that slides along the surface of the skin. This external electrode slides on a thin layer of ultrasound gel and it measures external skin temperature impedance for safety and delivers gentle superficial skin heating during the procedure, much like Venus Freeze, Exilis®, Forma™ or Thermage® do, providing skin tightening as well as a deep FSN, soft tissue, three-dimensional contraction.
Dr. Mulholland has been a BodyTite pioneer and is one of the worlds foremost BodyTite experts. Published studies show upwards of 35% area contraction, giving the most profound opportunity for reciprocal soft tissue contraction and synchronous removal of fat. Modern liposuction makes BodyTite™ indispensable, as it facilitates gentle aspiration of the fat, coagulation of blood vessels with decreased bruising and, most importantly, profound soft tissue contraction leading to significant tightening after the removal of fat, optimizing the ability to achieve smooth contours and excellent shapes with overlying skin that is youthful and tight.
How is BodyTite™ performed?
When Dr. Mulholland is using BodyTite™ radiofrequency-assisted liposuction, the procedure is generally performed either under local anaesthesia with oral sedation or local anaesthesia with IV or general sedation. Most patients who are not prone to anxiety have liposuction performed with modern, gentle liposuction techniques under local anaesthesia and oral sedation.
Local anaesthesia is inserted into the area of unwanted fat. The fat then becomes totally anaesthetic, much like a dental procedure, and the gentle heating, coagulation, tightening and extraction can be performed. Once the local anaesthesia, also called tumescent anaesthesia, is completed, the energy-assisted device – BodyTite™ – is deployed to liquefy, coagulate and tighten. Once this phase has occurred, this liquefied, coagulated fat is immediately aspirated with a gentle, small, blunt-nose tipped microcannula.
What kind of anaesthetic is used during BodyTite™?
Liposuction is performed under tumescent local anaesthesia. Tumescent local anaesthesia is an extremely dilute local anaesthetic that is then inserted gently into the fat, distending the fat and providing loss of sensation during the procedure. The tumescent anesthesia also distends and expands the fat cells, exposing them to the ultrasound energy of BodyTite™.
Is the BodyTite™ procedure painful?
The energy-assisted liposuction techniques, such as BodyTite™, have been shown in peer-reviewed medical studies to be far less painful and have far less discomfort, bruising and swelling than old-fashioned lipo-suction techniques where energy is not used. This means much less pain, mild bruising sensation and much quicker return to work and activities.
How long does the BodyTite™ procedure take?
Depending on the thickness of the localized areas of fat to be contoured, BodyTite takes approximately 30 to 45 minutes per area and multiple areas are usually performed.
How long is the recovery following BodyTite™?
Modern liposuction using energy-assisted devices such as BodyTite™ have a very rapid recovery. It is not uncommon for individuals to undergo multiple-area liposuction on an afternoon and return to very light, sedentary work/non-work-related activities the following day.
A post-liposuction garment is a high-tech, Spandex-like, Lycra® type of compression garment. It is used to shrink-wrap the overlying BodyTite treated soft tissue while it heals in the ideal shape and contours. Generally, liposuction garments are worn 22 hours a day for three weeks.
After three weeks, the liposuction garments are worn for support during the day and left off in the evening and overnight. Patients can return to low-impact activities such as walking, stair climber, ellipticals within the first week or two. Return to high-impact activities such as jogging, running, aggressive weight training and activities such as hot yoga and stretching should wait till the fourth to the sixth week.
What will I look like after BodyTite™ liposuction?
Immediately after the procedure, there will be some swelling, but energy-assisted devices such as BodyTite™, do not generally result in much bruising. Avoidance of aspirin if possible three weeks prior to the procedure will minimize the risk of any bruising.
What kind of results can I expect after BodyTite™?
Modern liposuction using energy-assisted devices such as BodyTite, with its strong soft tissue contraction, can result in superior outcomes. Dr. Mulholland is well-known for his advanced liposuction body contouring using BodyTite. Significant improvements in figure, shape and contour are virtually assured, as fat is removed in the areas of contour concern. The focus of patients should be on improvement in body, shape and contour, not on weight.
Figure 4. BodyTite radiofrequency assisted liposuction of the hips and abdomen on a patient who has had several children. The BodyTite results show significant soft tissue contraction and impressive improvement in contour.
What are the patients saying about BodyTite™?
Dr. Mulholland has performed BodyTite™ radiofrequency-assisted liposuction on multiple TV shows, programs and newspaper magazine articles. Most patients are extremely happy with the results of their body contouring because they realize no diet and exercise can, in a localized and focal way, reduce unwanted bulges and contours, such as pots, bra lines, love handles, saddlebags, bat wings and inner thigh/inner knee fat.
Patients are particularly satisfied because of his expertise in assuring the best possible soft tissue contraction after the removal of the fat, ensuring the best possible probability of tight, soft, compact, shapely figure enhancements after liposuction.
How long will the results last after BodyTite™?
The results of your Bodytite liposuction will be lifelong. The fat that is removed will not return. It is very important to have weight maintenance after liposuction and stay within five to ten pounds of your liposuction weight to ensure permanent contour and figure enhancements.
Is there any maintenance required after BodyTite™?
There is no liposuction maintenance required for the fat that has been removed, as it is permanently gone. However, maintenance skin-tightening body heating treatments, such as bulk heating radiofrequency devices, using Venus Freeze, Accent®, Exilis®, the VASERShape™, and the Forma™ or Thermage® Body are deployed in your program to ensure optimal skin contraction and tightness.
How much will BodyTite™ cost?
Dr. Mulholland has a range in liposuction pricing, depending on the size and amount of fat and number of areas to be removed. In general, single-zone BodyTite™ liposuction will start from $6,999.00 for the first zone with subsequent zone discounting for second, third and fourth zones.
Generally, depending on the size of the patient and their Body Mass Index, patients can have three to four zones performed with Bodytite contouring starting from $9,999.00.
Why choose SpaMedica and Dr. Mulholland for my BodyTite™ procedure?
Liposuction is an art. That art meets science with the application of energy-assisted devices. Dr. Mulholland helped develop the BodyTite™ procedure and has taught hundreds and hundreds of physicians from around the world the art of radiofrequency assisted liposuction.
He has more combined energy-assisted devices than any other physician in Canada, is sought out worldwide for lipo-contouring procedures to optimize soft tissue contraction.
In choosing Dr. Mulholland, you're getting one of the foremost experts in the world in advanced modern liposuction using energy-assisted devices. In addition, Dr. Mulholland and SpaMedica combines complimentary postoperative skin tightening in addition to the lipocontouring to ensure the best possible contour.