Introduction
The Cohesive Gel Breast Implants is one of the new "modern implants".  The implants, also known as the "gummy bear implant", is a device whose fill is comprised of highly cross-linked, viscous silicone gel.
Unlike silicone gel from the early 1990s, the cohesive gel implant is not a liquid and is much more like  "gummy bear" or Jell-O®, in that if it is cut in half it simply stays there, however it is not a solid. The movement of the gel creates a more natural feel and natural appearance in movement.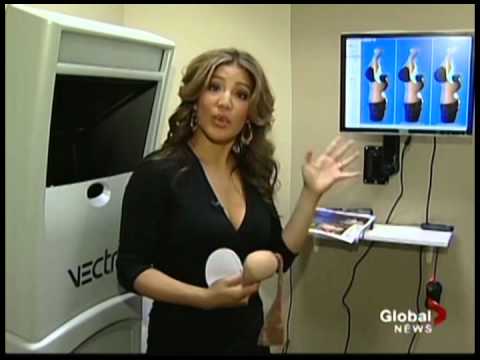 Introduction
Silicone Implants Before and After Gallery
Cohesive Silicone Gel Implants (gummy bear implants) come in a variety of sizes and shapes, from round to tear drop.
The implants are generally placed through an incision under the breast, as they are moderate-to-large in size and will not fit through a tiny armpit, areolar or belly button incision. However, if you are selecting a cohesive gel implant that is under 290g, these are small enough for a stealth endoscopic trans-axillary (armpit) approach to be possible.
Implant Size and Shapes
The advent of the cohesive gel implant over the past ten years has greatly increased the satisfaction of patients undergoing breast augmentation, as they are not prone to leaking, excessive or visible rippling, or spontaneous deflation, as their saline counterparts were.  The cohesive silicone gel breast implant is the most popular implant used today and well over 95% of patients, given the option, will choose a cohesive gel breast implant rather than a salt-water saline implant.
Dr. Mulholland will review with you the implants that will likely give you the most natural balance in figure, shape, and form.  However, at SpaMedica, you will also be able to select the specific implant that appeals to you the most with the Vectra 3D breast imaging station.
Patients who visit Dr. Mulholland can use the Vectra 3D imaging system to preoperatively select the best breast implant size and shape.