Dr. Mulholland on Breakfast Television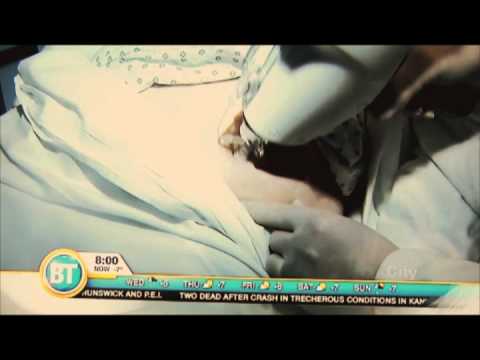 Dr. Mulholland on Breakfast Television
Breakfast Television TV Shows
Dr. Mulholland Performs Belkyra Double Chin Treatment on BT
Belkyra Injectable in Canada is an FDA and Health Canada approved safe injectable substance that is used to reduce and potentially eliminate fat under the chin. It's also known as Kybella in the U.S. Dr. Mulholland, a Toronto plastic surgeon, performs and demonstrates Belkyra on Breakfast Television in this video. See the full story here.
Dr. Mulholland Explains MiraDry Excessive Armpit Sweating Treatment on BT
Excessive sweating is an embarrassing and frustrating issue for people. This condition is formally called hyperhidrosis and millions of people around the world deal with it every day. Even if a person isn't doing exerting high energy or doing physical activity, the sweating in the underarms still happens. MiraDry, a new treatment, is designed to eliminate underarm sweat, hair and odor. Dr. Mulholland talks about miraDry's capabilities in this video. Read the full story here.
Dr. Mulholland Demonstrates The 5 Minute Nose Job Demo on BT
The thought of having plastic surgery can make some people squeamish or anxious. Luckily, there are plenty of non-surgical procedures people can do to enhance their appearances. The 5 minute nose job is one of the many non-invasive treatments. By injecting the problem area of the nose such as a bump or lack of bridge, the appearance of the nose is immediately improved.  See Dr. Mulholland perform and talk about this 5 minute nose job. Read the full story here.
Dr. Mulholland Says LipoLite Treats Cellulite on BT
Cellulite is a pesky issue that women of all ages face at some point in their lives. In this video, Dr. Mulholland talks about a treatment called LipoLite that is designed to improve the appearance of cellulite. He says it uses radiofrequency and laser energy which heats the fat in the cellulite level and leaves the skin alone. This energy liquefies the fat and smoothens the cellulite. Maintenance is required about once a month. Read the full story here.
Dr. Mulholland Featured on BT Performing UltraShape
Many people want to avoid surgical procedures such as liposuction when it comes to removing fat. There are many non-surgical fat reduction options such as UltraShape. Dr. Mulholland explains the procedure and demonstrates it live on BT. Read the full story here.
Dr. Mulholland Performs Restalift on BT
Dr. Mulholland explains and demonstrates the Restalift at the New You Show on BT Live. The Restalift involves the use of soft tissue fillers such as Restylane to rejuvenate the face without surgical measures. Read the full story here.